Harsha Bhogle suggests a small change to the new super over rule
On 14th October 2019, ICC came out with new amendments over the controversial Super-Over rule.
Updated - Oct 15, 2019 4:01 pm
4.8K Views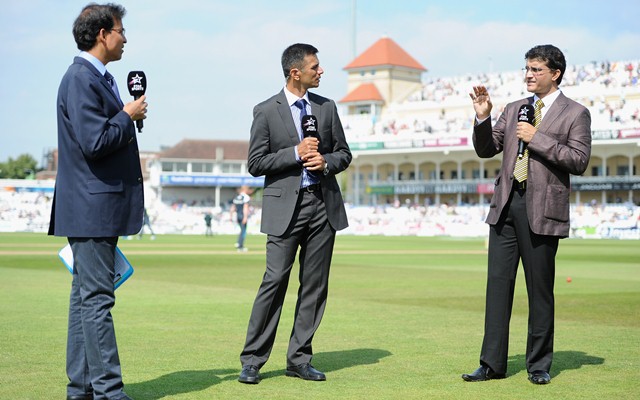 On 14th October 2019, ICC came out with new amendments over the controversial super over rule. The apex cricket council came under heavy criticism after World Cup 2019 final which England won on boundary count after super over was tied. Earlier, Cricket Australia (CA) had already introduced the changes in this rule for the upcoming Big Bash League (BBL) season.
As per the new abolishment, when scores are level after a super over, more super overs will be played until one team has scored more runs than the other. ICC also cleared it that this change is brought with the basic principle behind it is to score more runs than the opponent.
During World Cup 2019 final, firstly the match ended in a draw. It was followed by a Super Over that also ended in a tie. And according to the existing rules then, the team with more boundaries was declared the winners. This led the hosts to get their hands on their maiden World Cup title.
After the final, the ICC came under the scanner of cricketers and fans. So, they were forced to bring new changes in the controversial rule. This change will come into play from the upcoming ICC events. The cricket analyst Harsha Bhogle has welcomed the change and also come out with a suggestion for ICC.
Harsha Bhogle's suggestion
Indian commentator had always been mocked by the fans for his comments and has also been criticised before for his commentary. But he hailed over the new modifications and took to his Twitter handle and posted two back to back tweets. However, he also suggested that the subsequent super overs shouldn't have the players who were involved in the first one.
This alteration was required keeping the thought in mind that two consecutive T20 World Cups are on their way. The first T20 World Cup set to take place in Australia in 2020 followed by the next in India in 2021.
"So the boundary count rule is scrapped in favour of multiple super overs. There will be many celebrations. I think the right decision has been made though the probability of what happened at the World Cup must have been almost impossibly low."
Here is the first tweet:
So the boundary count rule is scrapped in favour of multiple super overs. There will be much celebration. I think the right decision has been made though the probability of what happened at the World Cup must have been almost impossibly low.

— Harsha Bhogle (@bhogleharsha) October 14, 2019
Followed by his second, "I would prefer that in a subsequent super over, the players involved in the previous one aren't available."
Here is the second tweet:
I would prefer that in a subsequent super over, the players involved in the previous one aren't available.

— Harsha Bhogle (@bhogleharsha) October 14, 2019
[interaction id="5da07e3a9235480b06174541″]