No reason why India can't dominate like Steve Waugh or Ricky Ponting's Australia: Shane Watson
Shane Watson feels it is up to MS Dhoni to take a call on his retirement.
Updated - Oct 15, 2019 10:42 am
2.1K Views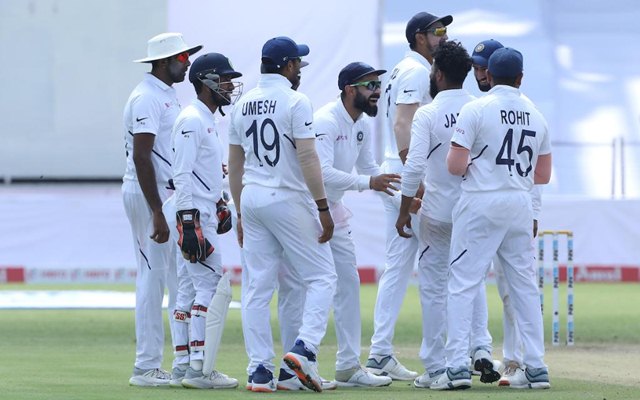 The speculations over MS Dhoni's future is getting confusing with every passing day. While the retirement talks have been doing the rounds for over a year now, it gathered steam during the summer's World Cup. Reports suggested that the former India skipper would retire from the game at the end of the team's campaign.
However, Dhoni decided against it and left everyone surprised by taking a two-month sabbatical from the game. And while everyone was expecting him to return to action through the South Africa series, Dhoni made himself unavailable once again. In fact, several reports suggest that he would not be available for next month's series against Bangladesh too.
And as the world eagerly waits for a concrete update on Dhoni's future, his Chennai Super Kings teammate Shane Watson feels it is up to the veteran to take a call on his retirement. The former Australia all-rounder also said that Dhoni 'is still playing incredibly well" and said that the decision on Dhoni's future should be left to the man himself.
"He has still got the skill. But it is down to him to decide. He still moves incredibly well, runs hard between the wickets and has beautiful hands. Whatever he does, it will be the right thing because he knows what lies ahead," Watson told reporters on the sidelines of a scholarship distribution event at Velammal school.
Praise for Virat Kohli
Shane Watson soon shifted his focus towards Dhoni's predecessor Virat Kohli who is looking unstoppable as a batsman and captain. Kohli recently scored an unbeaten double century to help India beat South Africa and clinch the three-match Test series. Watson heaped praise on Kohli before saying that he has done a great job with the Indian team.
"He (Kohli) has done a great job with the Indian team. He has been playing so well in all formats. Whatever he is doing right now is certainly working and the team is responding to his leadership," he added.
He was further asked if India could dominate in the manner done by Australian sides of the past led by Steve Waugh and Ricky Ponting. In reply, Watson insisted that it is tough to replicate the past Australian team's success but backed India to do it, saying, "it is going to be hard to replicate..but there is no reason why India can't do it."
"There is no doubt that India has got the depth in all facets… batting, bowling and fielding. The depth in Indian cricket is incredibly strong. It has got the luxury of having someone like a Rohit Sharma opening the batting and scoring lots of runs. The depth in Indian cricket is incredible… I am sure this team can win away from home as well," Shane Watson added.