'Have spoken to Morgan and Kohli' – Imam-ul-Haq reveals where Pakistan is lacking when compared to India and England
Imam-ul-Haq feels the one thing that is not helping Pakistan cricket is the management not giving enough opportunities to the younger players.
Updated - Jun 11, 2021 2:23 pm
413 Views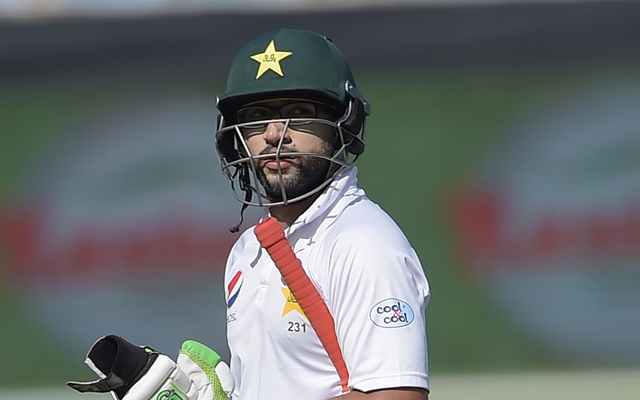 Pakistan opener Imam-ul-Haq, who is one of the pivotal members of the team, spoke about how teams like England and India are consistently performing well at the top by backing the youngsters to do well which the elegant southpaw feels Pakistan are currently not doing.
Earlier during the 90s or in the early 2000s, the Men in Green were a force to reckon with due to their ability to have a good blend of youth and experience in the squad. Pakistan were considered a dangerous team owing to their sustained amount of good depth in batting and bowling departments. The India and Pakistan matches would be nail-biting and evenly contested ones which would make fans sit on the edge of their seats.
Now, Pakistan is facing a problem and their selectors are facing criticism on how longer rope to players is not being given. Imam compared this specific aspect with the two top teams India and England on how they have a vast pool of players and how the management's backing is helping the players play with more freedom.
"I have spoken to Eoin Morgan and Virat Kohli, two of the most successful captains in white-ball cricket. I have heard from them and their players that the cricketers get a full go and a proper run to prove themselves. I think this is where we are lacking," Imam told sports presenter Sawera Pasha on the YouTube show 'Cricast'. "I think if we find that consistency, we will get better results. In South Africa, we managed to chase 330, because the core of the ODI side has been the same for a while."
Imam-ul-Haq feels IPL has made a big difference in shaping the Indian cricket team
The southpaw also stated that how a tournament like the Indian Premier League (IPL) helps youngsters in getting match-ready to play international cricket. Pakistan players are not allowed to play IPL due to the political tension between the two teams.
"In India, IPL has made a big difference. The batsmen face the same bowlers in international cricket whom they have already faced in IPL and have even done well against them. So when they face these bowlers in international cricket, there is less of a mental barrier. For Pakistan, a player is directly drafted in from domestic cricket, so he finds it difficult to make that immediate adjustment," Imam explained.