I request everyone to not troll Azam Khan over nepotism: Imam-ul-Haq
Imam-ul-Haq made his debut while his uncle Inzamam-ul-Haq was chairman of selectors.
Updated - Jun 10, 2021 7:25 pm
736 Views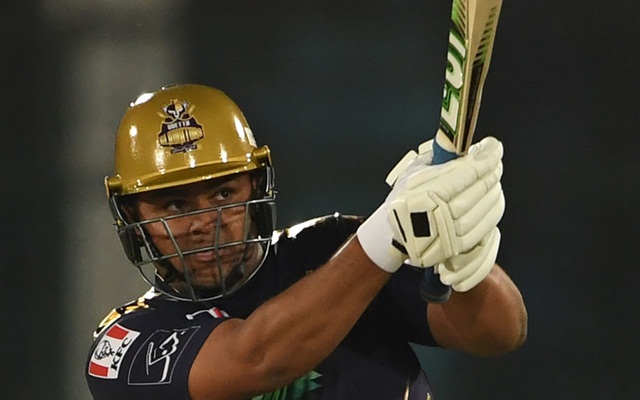 It is a known fact that Pakistan's young cricketer Azam Khan has bagged his maiden international call-up as he got named in Pakistan's T20I squad for upcoming tours. However, it has been seen that he is getting mocked over and over again over the nepotism issue. He is the son of Pakistan's former skipper, Moin Khan. In the same light, Pakistan's batsman Imam-ul-Haq has requested people not to mock him on the same issue.
Imam had to bear the same brunt while he marked his debut for men in green in 2017. Inzamam-ul-Haq is his uncle and was even the chairman of selectors for their nation back then. In his recent interview, Imam requested people to let Khan show his natural talent and not trap him in debates of nepotism.
"A lot of people have seen Azam Khan play. I request everyone to not troll him (over nepotism). Please support him; he is very talented. The way he has performed in the PSL, he can become a very good T20 product if we support him. We place players on a pedestal after a few good performances but pull them down equally soon. Even if Azam Khan fails in a few games for Pakistan, please show patience. This is not just for Azam Khan but every new player. When players fail, that is when they need greater support," said Imam during an interview on YouTube channel Cricast.
I had already spoken to Azam Khan while he made his PSL debut: Imam-ul-Haq
He further went on to add that Khan would not have to face severe problems as his father Moin Khan isn't the current coach or selector. In his times, Inzamam was the chairman of selectors and this created a lot of nepotism debates for Imam-ul-Haq.
"When Azam Khan made his debut in PSL, I had already spoken to him. Thankfully, in his case, Moin uncle (Moin Khan) is not the chief selector or coach of the Pakistan team. So he may get some relief on that front. In my case, he (Inzamam-ul-Haq) was the chief selector when I made my debut, so that was a little difficult to digest for the media and the country," concluded Imam-ul-Haq