'He isn't against anybody' – Chandrakant Pant asks BCCI to reconsider decision of axing Sanjay Manjrekar from commentary panel
In 2019, Manjrekar was involved in quite a few controversies.
Updated - Mar 19, 2020 2:39 pm
12K Views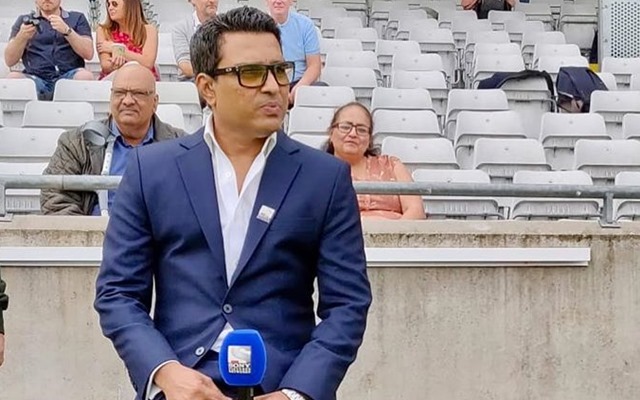 Chandrakant Pandit, the former Indian cricketer, has come out in support of Sanjay Manjrekar, who was recently removed from the Board of Control for Cricket in India's (BCCI) commentary panel. Pandit, who played five Tests and 36 ODIs, said that Manjrekar is straightforward, a quality he has adored since his formative days. The 58-year-old Pandit also called his mate a harmless character.
2019 was a controversial one for Manjrekar, who had to bear the brunt of the netizens as well as Ravindra Jadeja. During the 50-over World Cup, Sanjay called Jadeja a bits-and-pieces cricketer something which didn't go down well with the latter. Even on platforms like Twitter, the users asked him to quit commentary. Then, Manjrekar came under fire during the pink-ball Test against Bangladesh.
During the Test at the Eden Gardens in Kolkata, he entered into a verbal spat with Harsha Bhogle regarding the visibility of the pink-ball. Yet another time, he had to face the wrath of the fans and even Bhogle didn't seem happy with how things panned out. Nevertheless, Pandit reckoned that Manjrekar isn't someone, who doesn't curb his natural instincts only to please people.
Sanjay Manjrekar is not a man who can bring harm
"I know him since childhood. He's not a man who can bring harm. He's a straightforward person, which is something I always admired about him. A person who tells you the truth on your face is never liked by anybody," Pandit was quoted as saying in The Times of India (TOI).
"As a commentator, he has to sometimes say things which may not be liked by all. He can't say things that please, please people, just to keep his job," Pandit stated.
Pandit also asked the world's richest cricket board to give a second thought about their move of removing Manjrekar. As per him, inputs from commentators like Sanjay works wonders not only for cricketers, but also for the coaches.
"Sanjay isn't against anybody. I don't want to blame anybody for his removal, but I request the board to have a rethink about its decision. I'm saying this because all the commentators give inputs about the game which are beneficial to not only young cricketers but also coaches like us," he added.