Here is what the green/red ticker below the score in IPL signifies
Here is an exclusive explanation of the new scorecard ticker.
Updated - Mar 16, 2018 4:01 pm
63K Views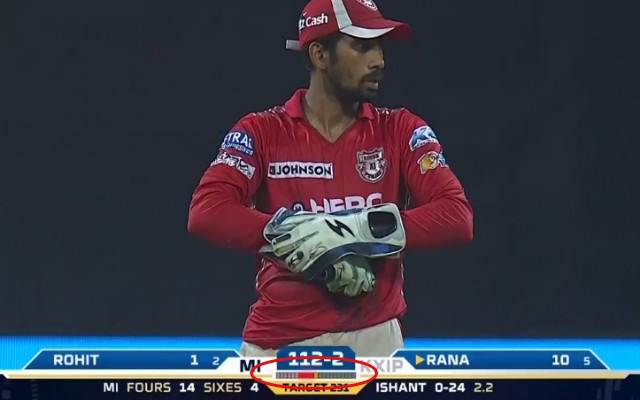 Follow us on Google News
The futuristic template of the IPL scorecard impressed one and all with scores right in the middle of the screen and individual players and their personal scores, plus required run rate and other information on either side of it. All the other information such as bowlers' delivery speed, economy rate, the number of overs, required and current rate etc. flash regularly below the team scores.
However, in IPL 2017, the broadcaster came up with a unique ticker below the scores of the team, leaving many perplexed as to what exactly does it signify.
The gamer inside the fans recollected their learning phase of a game and would have thought the ticker signifies the timing of the shot or something similar to it. Some might have thought, it depicts the swing, swing or spin on the ball. There is a school of thought which also professed that the meter signifies the pace of a delivery, red being super fast and green being manageable.
But there wasn't any concrete reasoning as to what the ticker actually signified when it turned red or green. On the basis of close observation and rightly verified by the IPL commentators, one can easily simplify as to what the meter actually implies.
When Mumbai Indians were chasing a mammoth score of 230 against KXIP on May 11, 2017, they understandably took their time to settle in and thereby were under the required run rate. To which Danny Morrison made a comment about the ideal place for the ticker to be in and that would be on the green side.
Here's an Illustration
The meter is only displayed during the second innings of the match. The bar is divided into two halves with a yellow bar in the middle. This midpoint signifies that the team is at par with the required run rate. There are a number of bars on either side of the midpoint. The left side is represented by red bars and the right side by green.
Let's say the required run rate is 9 runs per over. If the team is going below the required run rate, for e.g. 6 runs per over, the meter will signify red bars. Whereas, if the run rate is above par, let's say 12 runs per over, the meter will display green bars.
The number of red bars or green bars depends on the magnitude of deviation from the required run-rate. The number of bars keeps on fluctuating at different point of time in the game. Therefore, there is a big change in the ticker whenever there is boundary hit or there are a number of dot balls.
Now you can enjoy the matches keeping the use of the ticker in your knowledge.
Follow us on Telegram