High on Spirits Irfan speaks all about yesterdays match, his bowling and SRH team.
Updated - May 1, 2014 12:39 pm
42 Views
Follow us on Telegram
In a crunching situation with your team bowling second 20 runs to defend, you have not bowled much in the tournament and up against someone like Kieron Pollard who was thrashing it around the park batting at 78 with 6 sixes already hit. Seems quite tough right, not to Irfan Pathan handed over the ball in the 16th over for the first time he gave 9 runs and picked up Ambati Rayudu was again called on for the 20th.
He had only played one game before this others would have crumbled under pressure but this is a part of his game. Skipper Shikhar showed faith in him and his experience to defend the 20 runs they had in hand.
How does Irfan respond bowls one coming in with the angle, Pollard tried to hit it over mid-on an inside edge went on to the stumps and this was it the West Indian was sent packing and the job was done. 20 to defend he bowled as if it was 5 and would have won it then too as he gave only 4 runs and picked up a wicket in the last over of the match ended with figure of 2-0-10-2 and SRH won the game.
After the match iplt20.com were quick in interviewing the elated and pumped up Irfan. We get you extracts from the interview where he discussed about the team SRH all his team mates and his bowling strategy.
When asked about his performance in the match Pathan said, "I didn't bowl much in the previous games and I thought I might not bowl even today. But then, Pollard got going and that gave me an opportunity to bowl. This performance is going to take me a long way in the tournament. Coming back from injury is never easy, but when you start giving performances like this, the process of regaining your rhythm gets faster."
Was he fired up for the game as he did not get many chances till now he said, "I am a bowler and I know what I am capable of, wanted to win the faith of my skipper and inspiring words from Laxman bhai before the match helped me he said, 'No matter what you do outside the park, you need that fire and aggression between the 22 yards; that's what counts'. That struck me. His words have always helped me out and they did today again.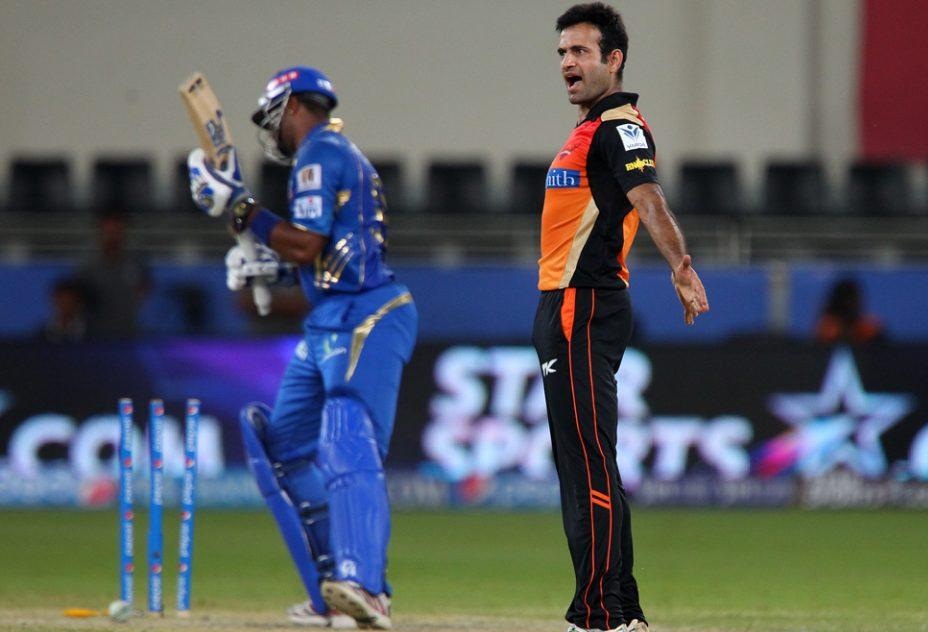 What was your plan when you went in to bowl the final overs, Irfan said, "I tried to keep my head clear
I decided to go out and bowl the best yorkers I could and leave the rest to the batsman. Fortunately, most of the balls pitched nearly there and thereabout.
You got Pollard out on the very first ball did you feel you had done the job for your team; "They could win it with a couple of sixes and fours and so I knew it wasn't finished. But yes, with Pollard's wicket, I thought the job was half done, he further said.
Being Dale Steyn's co. bowler there are too many things to learn what is the one thing that you picked form the world's best bowler, It has to be the energy that he puts in everything he does is amazing. That's something to learn from him for any bowler, young or old."
You did not get many batting opportunities how do you feel about your batting, "Honestly, my batting is pretty good right now and I am hitting the ball well in the nets. As my bowling will keep getting better and better I will improve my batting too. For that I will need to play more matches; that's the best way for me to improve." The swing king concluded saying.
Info Source iplt20.com
Follow us on Google News