Top 5 Highest Individual Run Scorers in Test Cricket History
Garry Sobers held the record for the highest individual score in Test cricket for more than 35 years.
Updated - Jun 1, 2021 5:43 pm
156 Views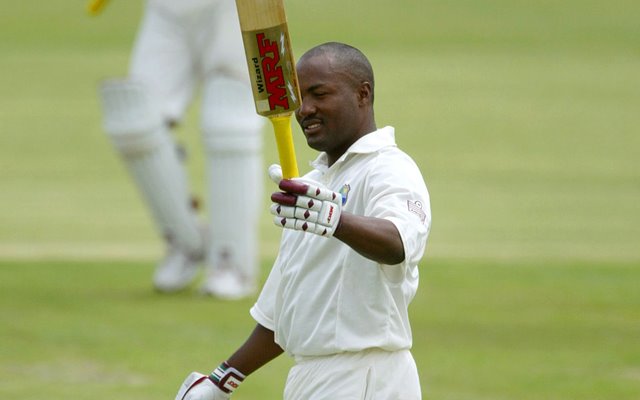 Follow us on Telegram
Test cricket has always been considered the most challenging one among the current three formats of the game. It takes a lot of patience and determination to play long innings in the five-day format. Over the years, we have seen some great knocks played by batsmen in Test matches. In this particular article, we will be listing out five players who have scored the most runs in an innings in Test cricket history.
5. Garry Sobers – 365*
Former West Indies great Garry Sobers held the record for highest individual score in Test cricket for more than 35 years. He played a magnificent knock of 365 runs against Pakistan in 1958 which included a total of 38 fours. West Indies scored a mammoth 790 runs for 3 wickets in the first innings in response to Pakistan's total of 328 runs. They eventually won the game by an innings and 174 runs.
4. Mahela Jayawardene – 374
Former Sri Lankan batsman Mahela Jayawardene played one of the best Test innings of the 21st century against South Africa in 2006. He scored 374 runs off 572 balls with the help of 43 fours and 1 six. Sri Lanka posted a huge total of 756/5 after dismissing the Proteas team for 169 runs. In the second innings, South Africa fought well scoring 434 runs but lost the match by an innings and 153 runs.
3. Brian Lara – 375
Brian Lara of West Indies broke the record of Garry Sobers finally in 1994 by scoring 375 runs against England. His innings included a total of 45 fours. West Indies scored 593/5 in their first innings, and the English team also got all-out for 593 runs. This match ended in a draw.
2. Matthew Hayden – 380
From 1994 to late 2003, it was Brian Lara who owned the record of highest individual score in Tests. In October 2003, Matthew Hayden created a new record by hitting 380 runs off 437 balls against Zimbabwe. He smashed 38 fours and 11 sixes in his superb knock. Australia won this game by an innings and 175 runs as Zimbabwe could not pose a challenge against them.
1. Brian Lara – 400*
Brian Lara remains the only cricketer in the World to reach the 400-run mark in a Test inning. He achieved this feat against England in 2004 with his 400-run knock off 582 balls which included 43 fours and 4 sixes. West Indies posted a big total of 751/5 in the first innings of this match but it eventually ended up in a draw with England putting up a good fight with the bat.
Highest individual scores in the Test list
| | | | | | | |
| --- | --- | --- | --- | --- | --- | --- |
| Player | Runs | Balls | Mins | Team | Opposition | Match Date |
| Brian Lara | 400* | 582 | 778 | West Indies | v England | 10 Apr 2004 |
| Matthew Hayden | 380 | 437 | 622 | Australia | v Zimbabwe | 9 Oct 2003 |
| Brian Lara | 375 | 538 | 766 | West Indies | v England | 16 Apr 1994 |
| Mahela Jayawardene | 374 | 572 | 752 | Sri Lanka | v South Africa | 27 Jul 2006 |
| Garry Sobers | 365* | – | 614 | West Indies | v Pakistan | 26 Feb 1958 |
Follow us on Google News