Highest Partnerships in ODIs by Wicket
Highest Partnerships in ODIs by Wicket: Well according to many critics, if something can win you matches, it's the action when two batsmen come together and decide to milk the opposition bowlers to an extent that they have no other option to submit; a long-term on-field affair – partnership. Throughout the history, we have seen partnerships changing the course of the game just like see-saw inclinations. And partnerships hold the key for a team in the shorter formats of the game. It not only unsettles the opposition, but also make them vulnerable to dip low in the game.
Having said such things, let us recapitulate on the Highest Partnerships in ODIs by Wicket:
1st Wicket, 286 – Upul Tharanga and Sanath Jayasuriya: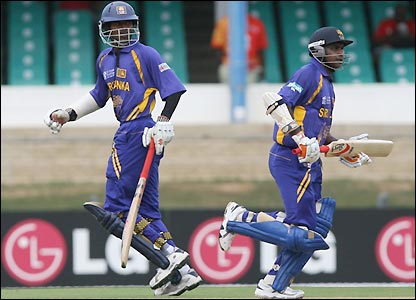 Back in 2006, the formidable opening pair of Sri Lanka managed to pose a whooping partnership of 286 runs against England. Chasing down a gigantic total of 322 runs, the opening partnership took Sri Lanka to cruise control in the game. Tharanga scored 109 runs off 102 deliveries with 14 fours and a single six, while Jayasuriya scored 152 runs in just 99 deliveries with 20 fours and 4 sixes. The partnership contributed 286 runs in just 191 deliveries. Sri Lanka won the match by 8 wickets.