'His messages are very cryptic' – Pragyan Ojha reckons MS Dhoni was indirectly talking about Kedar Jadhav and other seniors in his 'spark' remark over youngsters
MS Dhoni's post-match remarks over youngsters in the team has attracted criticism.
Updated - Oct 20, 2020 9:47 pm
19.1K Views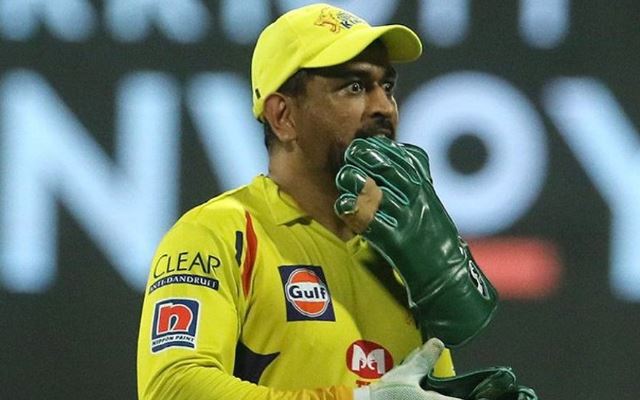 Chennai Super Kings (CSK) lost their seventh match of the ongoing Indian Premier League (IPL) season on Monday. More than the loss, the way they played throughout the game was the talking point in the game as there was no intent or fight to win the game. Also, CSK skipper MS Dhoni's post match remark on the youngsters not showing the spark has attracted controversies as well.
Former cricketers like Kris Srikkanth and others have slammed him already for criticising youngsters like Ruturaj Gaikwad and N Jagadeesan without giving more chances. However, Pragyan Ojha feels that there is more to MS Dhoni's comments and those might be wittily directed towards the other non-performing seniors in the team.
CSK have been criticised a lot for selecting Kedar Jadhav in the team without performing consistently. And Ojha is of the opinion that MS Dhoni must have cryptically spoken about 'youngsters'. "Who is the youngster? If he is referring to himself as senior players and he is talking about. Did he mention Ruturaj and Jagadeesan? He must have spoken about Kedar. What I have seen of MS Dhoni is that his messages are very very criptic," he said according to India Today.
I am sure MS Dhoni will never comment on those young boys, says Pragyan Ojha
Rather Pragyan Ojha was confident that MS Dhoni will never speak like that on the youngsters without giving them much chances. However, the left-arm spinner also cleared his stance that if indeed the CSK captain specifically spoke about Ruturaj and Jagadeesan, then it is wrong.
"I am very sure he will never comment on these two young boys. Why will I comment on a player who has played one game? I want to go more deeply into this. If it is about those two guys (Ruturaj and Jagadeesan) then I don't back it for sure. But what if he is talking about Piyush Chawla, he is talking about others," Ojha further added.
What did MS Dhoni actually say?
It was a pretty sombre performance from CSK in a must-win game and it also almost ended their IPL campaign this year. Speaking in the post-match presentation, MS Dhoni pointed out that the youngsters in the team didn't show enough spark to push the seniors. "there were few chances to the youngsters. Maybe we didn't see the kind of spark that they could've given us to say okay you know push the experienced guys and make space for them," he had said.