History of Cricket World Cup
International cricket started on 24-25 September 1844 when a team from British Empire's Canadian Province travelled to USA and played a 3-day match at St George's Cricket Club, Bloomingdale Park in New York. Canada won that match by 23 runs. However, the first ever recognized Test match was played between Australia and England in 1877 which gave birth to all famous "Ashes Series". Cricket was all in its longer 5-day version until the first One-Day International event was played on the fifth day of a rain-aborted Test match between England and Australia at Melbourne in 1971, to fill the time available and as compensation for the frustrated crowd. It was a forty over match with eight balls per over.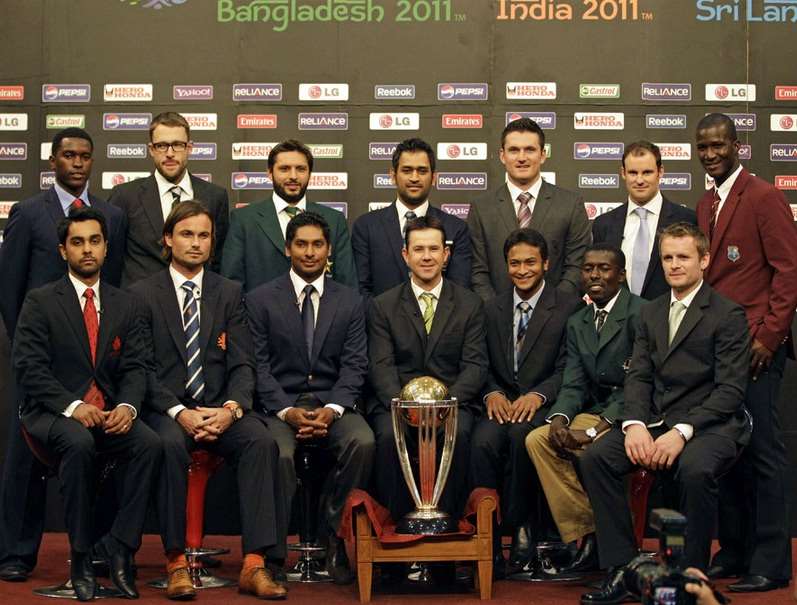 Follow us on Telegram
The inaugural Cricket World Cup was hosted in 1975 by England, the only nation able to put forward the resources to stage an event of such magnitude at that time. The 1975 tournament started on 7 June. The first three events were held in England and officially known as the Prudential Cup after the sponsors Prudential plc. The matches consisted of 60 six-ball overs per team, played during the daytime in traditional form, with the players wearing cricket whites and using red cricket balls.
Then came the Karry Pecker World Series which changed the whole dimensions of the game and introduced us to limited-overs format.
First ever World Cup was played in 1975. Eight teams participated in the first tournament: Australia, England, India, New Zealand, Pakistan, and the West Indies (the six Test nations at the time), together with Sri Lanka and a composite team from East Africa. One notable omission was South Africa, who were banned from international cricket due to apartheid. The tournament was won by the West Indies, who defeated Australia by 17 runs in the final at Lord's.
So far, 10 World Cups have been played with West Indies, Australia, India, Pakistan and Sri Lanka being the only countries to lift the cup, with Australia winning it on FOUR different occasions.
Most World Cup Wins
Teams
No. of Wins
Australia
4
West Indies
2
India
2
Pakistan
1
Sri Lanka
1
England, South Africa, New Zealand, Bangladesh and Zimbabwe are major teams NOT to win a WC.
England is a Major cricketing-nation and infact known as the founder of this sport but so near, yet so far has failed to win this prestigious trophy on as many as THREE occasions.
Most times Runner-ups
Teams
No.
England
3
Australia
2
Sri Lanka
2
West Indies
1
Pakistan
1
India
1
South Africa, New Zealand, Bangladesh and Zimbabwe are major teams NOT to even enter WC Final.
Here is the full round-up of Tournament's history:
| Year | Host Nation/s | Winner | Runner |
| --- | --- | --- | --- |
| 1975 | England | West Indies | Australia |
| 1979 | England | West Indies | England |
| 1983 | England, Wales | India | West Indies |
| 1987 | India, Pakistan | Australia | England |
| 1992 | Australia, New Zealand | Pakistan | England |
| 1996 | India, Pakistan, Sri Lanka | Sri Lanka | Australia |
| 1999 | England, Wales, Scotland, Netherlands, Ireland | Australia | Pakistan |
| 2003 | South Africa, Kenya, Zimbabwe | Australia | India |
| 2007 | West Indies | Australia | Sri Lanka |
| 2011 | India, Sri Lanka, Bangladesh | India | Sri Lanka |
11th edition of this trophy i.e. ICC Cricket World Cup 2015 will be played in Australia and New Zealand with the tournament starting from February 14th, 2015. Complete fixtures are available here.
Follow us on Google News