'I am curious to know why you were perched at silly point when I was fighting for life at shortleg' – Gautam Gambhir to VVS Laxman
Gambhir responded to Laxman's appreciation post on Twitter.
Updated - Jun 11, 2020 1:25 pm
2.1K Views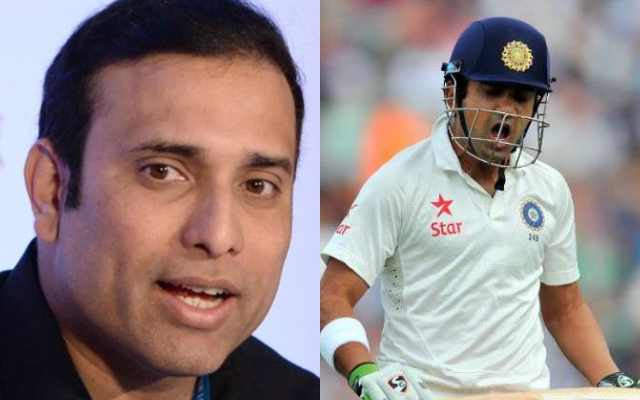 Follow us on Google News
VVS Laxman and Gautam Gambhir both shared the dressing room while playing for India. During those days, legendary cricketers like Sachin Tendulkar and Rahul Dravid were also part of the team. And Gambhir, recalling the era, has stated that there were a lot of role models in the team then and Laxman was one of them. Moreover, he has also pulled the latter's leg over their fielding positions.
In Tests, Gambhir used to more often field at short-leg when the spinner was bowling. It is deemed to be a dangerous place to field as players might get hit as well. At the same time, Laxman fielded at silly point. Remembering those playing days, the southpaw claimed that he still wants to know how his former teammate used to rest at silly point.
It all started with VVS Laxman posting an appreciation tweet for Gautam Gambhir like he's been doing for many cricketers these days. He lauded the Delhi cricketer for his cricketing skills and also stated Gambhir always stood for his teammates as well.
"Massively inquisitive and totally obsessed with the game, @GautamGambhir never shied away from a challenge on a cricket field. Whether it was taking on express pace bowlers on spicy tracks overseas or standing up for a wronged teammate, he knew not what it was to back down," his tweet read.
Gautam Gambhir comes up with a hilarious response
Responding to it Gautam Gambhir also came up with 'special' words for a 'very very special' cricketer. He also felt that VVS Laxman who retired in August 2012 deserved a farewell for what he achieved for his country. However, he didn't forget to pull Laxman's legs over his fielding position either.
"Tks Special, every moment spent with u was education. Our dressing room was full of role models but none bigger dan u. Another reason why u deserved a grand farewell. BTW am still curious to know why were u always perched at silly point while I was fighting for life @ shortleg!!!" his tweet read.
The camaraderie between them is still there and the duo is often seen in the commentary box nowadays commentating in India's matches.
Follow us on Telegram