'I can still play for another 12 years,' says Pakistan's Ahmed Shehzad
Shehzad has 2605 runs in 81 ODIs, 982 runs in 13 Tests and 1471 runs in 59 T20Is with a cumulative of 10 centuries.
Updated - Jan 5, 2020 3:47 pm
407 Views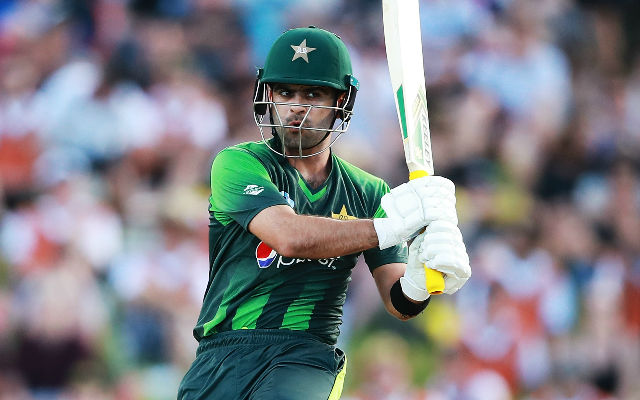 Follow us on Google News
Pakistan opener Ahmed Shehzad is just 28 years old and had made his Pakistan debut a decade ago in 2009. The right-handed opener has achieved quite some accomplishments in his international career so far, given that he was the first Pakistani to score a T20I hundred and first to score centuries in all three formats for the Men in Green.
The Lahore-born recently made it back to the national team after a prolonged absence from the Pakistani team in the T20I series against Sri Lanka at home, but failed to make an impact and has been sidelined again. Known for his fiery attitude and tendency to garner controversy with his inability to think before speaking, Shehzad is still hopeful of a comeback into the team and having a long career.
The opener recently had an interview with cricketpakistan.com.pk and shared some ideas of his future with the Men in Green team and what he hopes to do if and when he manages to make a comeback. He said that he has learned a lot from his past career and in the last two years out of the team, has taught him a lot. He also aspires to play for Pakistan for 12 more years.
'In the past two years, I have learnt a lot': Ahmed Shehzad
"The past two years have been tough for but I have learned a lot in that span of time and hopefully this will prove beneficial in my upcoming years in cricket. Bearing in mind my fitness and skills, I think I can represent Pakistan for another 12 years and that is not an exaggeration. As far as criticism regarding my off-field activities is concerned, I think I was really young at that time but I also feel that the things I was criticized for were trivial matters," Shehzad was quoted as saying by CricketPakistan.
Shehzad has 2605 runs in 81 ODIs, 982 runs in 13 Tests and 1471 runs in 59 T20Is with a cumulative of 10 centuries. During the interview, he had a tinge of regret about his long format career and mentioned that his performances in Tests are not what they should have been.
"Back in the day I was a bit naïve which affected my cricket, especially in ODIs, but I have tried to put all of them behind and focus on prolonging my cricketing career. I'm relatively satisfied with my career progression in Test and T20I cricket," the Lahore-born opener said. He also talked about his ban for a positive drug test as PCB handed him a four-month ban for violating the anti-doping rules of the cricket board.
Watch: Junior Dala's brilliant delivery in MSL 2019
Follow us on Telegram