I don't have any personal issues with MS Dhoni: Gautam Gambhir
He also made it clear that he had opinion differences with Dhoni the captain.
Updated - Dec 9, 2018 8:24 pm
6.1K Views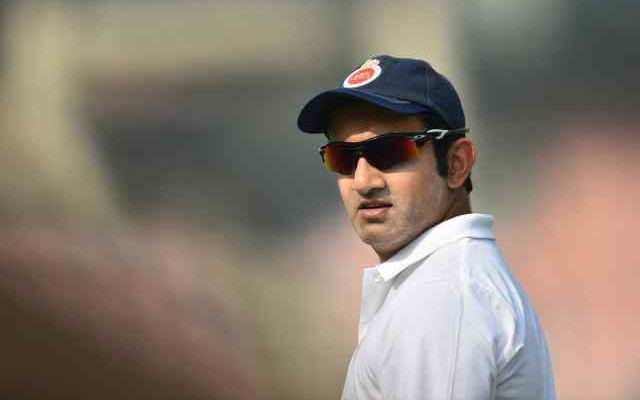 Follow us on Telegram
Gautam Gambhir, the recently retired Indian batsman, spoke about his relationship with former India captain MS Dhoni. The left-hander cherished the wonderful moments he spent with one of the finest leaders Indian cricket has ever witnessed and also intended to put an end to all the rumours in prevalence about a tension in his relationship with Dhoni.
Ever since the Delhi-born has been dropped from the Indian team, there have been rumours and speculations that captain cool had a pivotal role in Gambhir's exclusion. So much has been written and said about the conjecture that India's match-winners at the ICC World Cup Final in 2011 haven't been in good terms with each other for a long time.
The 37-year old Gambhir, in a recent interview, went candid on his rapport with MS Dhoni as he said that he never had any personal animosity with his captain, though he didn't rule out the fact that there were few differences of opinion with MS during the course of his career.
"There were differences of opinion with Dhoni, I used to play cricket differently and I had different ideas. But when your vision and objective is the same, to help India win, then I don't think we had any major differences. I didn't have any problems with Dhoni, there weren't any from my side," he said while speaking to India Today.
I don't have any personal issues with him
Gautam Gambhir further claimed that he shared some of the best moments of his career with Dhoni, referring to the inaugural world T20 in 2007 and the 2011 ICC World Cup. "I don't think I will ever have any personal issues with him. Me and Dhoni have enjoyed some of the best moments of Indian cricket inside the dressing room. We won the T20 World Cup (2007), we became the number one Test team, we won the 2011 World Cup, the CB Series, drew the South Africa Test series, won the Asia Cup," the southpaw added.
While clarifying about his relationship with Dhoni, Gambhir also made it clear that he didn't agree with the captain's decision to drop one of the senior players among him, Virender Sehwag and Sachin Tendulkar in every game during the 2012 CB series.
~Written by Hrikrishnan Sivakumar
Follow us on Google News