'I hated losing to you guys' – Gautam Gambhir thanks RCB in his own style
Gautam Gambhir donated two years' salary as an MP to PM CARES.
Updated - Apr 4, 2020 10:51 am
13.5K Views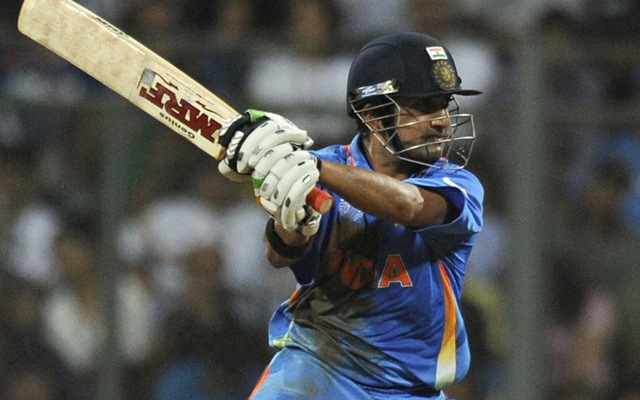 Gautam Gambhir, the former Indian opener always gave his best on the field playing for the national team. Now, he is doing his best off the field by contributing to the relief funds in order to help the government in their fight against novel Coronavirus that has taken several lives across the globe. In a heartwarming gesture, Royal Challengers Bangalore had acknowledged the work of the former player and applauded him in a generous way. Now, Gambhir has greeted them with a pleasing response on social media.
Coronavirus has left a question mark on the sustainability of human beings and their lives on the planet earth. As the days are passing, its adverse effects, as well as death rates, are increasing rapidly across the globe. After taking a survey of the situation, Narendra Modi, the honourable Prime Minister of India, announced a 21-day lockdown in the country on March 24.
After that step, the poor and needy in the country were dealt with a major blow. So, the cricketing fraternity came forward to help every individual struggling under alarming conditions. And, Gambhir, who represents East Delhi in the Lok Sabha donated an amount of INR 1 Crore to relief funds.
Gautam Gambhir greets RCB with a pleasing response
He didn't just stop there and on the 9th anniversary of 2011 World Cup, he made another announcement saying that he will be going to donate his two years' salary towards Prime Minister's Citizen Assistance and Relief in Emergency Situations Fund (PM CARES) funds. The former player received a great response from the fans for the same. He was poured with greetings from every nook and corner.
Later on, Royal Challengers Bangalore acknowledged Gambhir's contribution, Moreover, they were happy with the way he donated such a hefty amount to PM Cares relief funds in the fight against the novel virus. Even, RCB published an article on their official website talking about the former player's contribution in such alarming conditions.
RCB took to their official Twitter handle and shared the article with their followers with a caption that read, "Former India batsman Gambhir donates two years' salary as an MP to fight coronavirus!"
As soon as Gambhir came across RCB's tweet, he greeted them with a pleasing response saying that he never liked losing games against their team when he was playing. But, they won his heart by acknowledging his efforts. The former player took to his Twitter handle and wrote, "@RCBTweets I hated losing to you guys, but today you have won me over by this acknowledgement. Thanks a lot."
Here is the post:
@RCBTweets I hated losing to you guys, but today you have won me over by this acknowledgment. Thanks a lot.

— Gautam Gambhir (@GautamGambhir) April 3, 2020