'I have no idea about it' – Munaf Patel after BCA suspends junior player for submitting bogus birth certificate
The has been playing for the BCA for three years and he was also a part of the Under-16 squad too.
Updated - Jul 5, 2020 9:12 pm
473 Views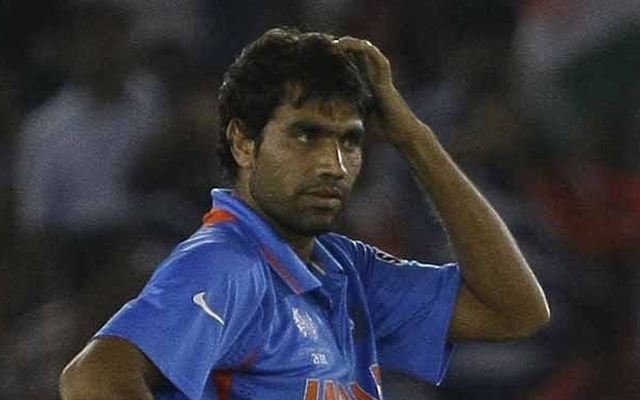 Follow us on Telegram
Baroda Cricket Association (BCA) was left stunned after realizing that a junior player was enrolled in the association through means of bogus documents. The boy was playing for the association for the last three years until the BCA decided to suddenly inspect his submitted certificates.
Upon the investigation, it was revealed that the boy had submitted a bogus birth certificate. In the wake of it, the officials suspended the player from cricket camp until further decision by the apex council.
"We had sent in our official to the village mentioned in the cricketer's birth certificate. The government records available with the talati didn't reflect his name. Also, his school leaving certificate and birth certificate reflects almost same handwriting that raised our suspicion," said BCA secretary Ajit Lele as quoted by The Times of India.
"As of now, the cricketer has been suspended from the camp The entire matter will be taken to the apex council and it will decide on action to be taken against the junior cricketer and inquire if any other person helped him," added Lele.
Why didn't BCA verify his certificates: Munaf Patel
Interestingly, the boy's birth certificate mentions that he hails from Mankan village in Vadodara, a village adjacent from where former India international Munaf Patel hails– Ikhar. The BCA had summoned the boy and he had maintained that the certificates which he had submitted were authentic. He has been playing for the BCA for three years and he was also a part of the Under-16 squad too.
Munaf Patel, who was alleged to help the boy to get enrolled into the association, also spoke on the matter and said that he had no idea about the certificates. He even questioned why the BCA didn't examine the boy's certificates while admitting him into the association.
"I have been helping this cricketer like many other players in Baroda. He has good potential and needs support. But I have no idea about the certificates that he has submitted. Why didn't BCA verify his certificates before registering him and even giving him green card?" questioned Munaf. The former India pacer is currently working with the Baroda team as their bowling coach.
Follow us on Google News