'I just sort of had very, very mild cold symptoms' – Lockie Ferguson opens up on being isolated before testing negative for Coronavirus
Lockie Ferguson complained about a sore throat after the first ODI.
Updated - May 7, 2021 2:50 pm
216 Views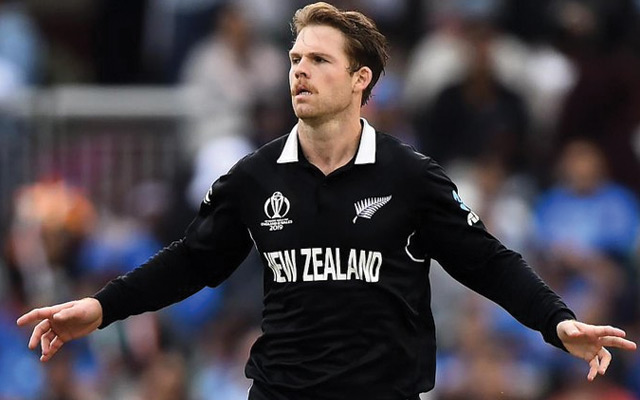 Follow us on Google News
Amidst the fears of Coronavirus, boards, management, and teams have taken effective measures to ensure the players' safety. Not only cricket, other sports all over the world have taken effective measures too and most of the sports are now postponed due to the rapid growth of Coronavirus.
Some of the athletes all over the world have been tested positive, and cricketers are not taking this lightly either. The on-going Pakistan Super League is being played in a closed stadium with no crowd. South Africa's tour of India has also been called off. After the first ODI, the series between New Zealand and Australia has also been called off until further notice.
At the end of the first ODI between Australia and New Zealand, the Kiwi quick, Lockie Ferguson complained about a sore throat. Following that, he was put under isolation. On further tests, fortunately enough, the tests came back negative and the pacer is safe.
Got a few texts after undergoing test: Lockie Ferguson
However, the Kiwi thinks it was nothing more than an exaggeration as he only had a few symptoms of common cold. Lockie Ferguson was sidelined from the series against India due to a calf injury and said he cannot wait to play again.
ESPNcricinfo quoted him saying, "I think everyone in every industry is probably feeling it a little bit. Not just us in sport. Certainly, we want to play cricket but under these circumstances, we are following the directions of people in much higher power than me."
"Yeah just taking it in my stride but looking forward to playing cricket soon. So I'll get back with the Aces boys tomorrow and see what the plan is going forward," he further added.
The 28-year-old is now back home after testing negative for Coronavirus. He said, "Certainly got a few texts on Saturday but I was quick to announce that it was only a few cold symptoms and happy to be home now. I just sort of had very, very mild cold symptoms and the procedures were as they were and followed by Tommy [Simsek, physio] and the support staff," he added.
Australia comprehensively won the first ODI by 71 runs. Lockie Ferguson picked up two wickets in his return match. For now, the series has been postponed and there is no confirmation on when the series will continue.
Follow us on Telegram