'I only commentate on cricket, T20 is not cricket' – Michael Holding on why he has never commentated in IPL
Holding feels that it's because of T20 cricket that West Indies have slumped in Test format in the recent years.
Updated - Jun 28, 2021 4:14 pm
11.6K Views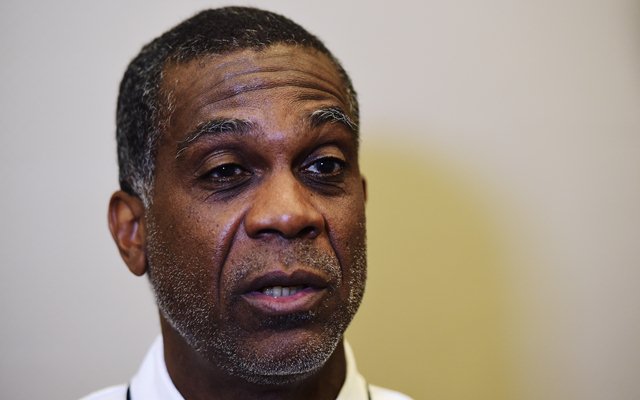 Follow us on Google News
Former legendary fast bowler Michael Holding is one of the most respected voices going around in sport. Be it speaking on racism or giving accurate information related to cricket, Holding is always upright with his views. But if there one thing that is missing from his already impressive CV is his absence from the Indian Premier League (IPL) in the commentary panel. The league started way back in 2008, but the West Indian great has not been part of the T20 league.
Over the past few years, Holding has told various platforms on how he doesn't like T20 cricket and how it is not a proper format as compared to the other two traditional formats – Test and ODI cricket. Though, West Indies have aced the T20I format and have won two World Cups in 2012 and 2016. The cricketer-turned-commentator, though, criticized the team and feels it's because of T20 cricket that the West Indies have slumped in Test format in recent years.
Players like Andre Russell, Kieron Pollard, Chris Gayle, and Dwayne Bravo are prominent names who have often missed an international series and gone on to play various leagues of cricket across the world. Holding blames the administrators for players choosing money over international commitments.
"Many West Indies players are not interested in playing for West Indies. When you are earning 600,000 or 800,000 dollars for six weeks, what are you going to do? I don't blame the cricketers. I blame the administrators. West Indies will win T20 tournaments which aren't cricket," Holding told to Indian Express.
Michael Holding compares Virat Kohli and Viv Richards
When quizzed on his absence from the popular league called IPL, Holding didn't mince words and told, "I only commentate on cricket."
The 67-year-old also had a piece of advice for Indian skipper Virat Kohli and compared him to his former West Indies teammate Viv Richards. The former pace bowler pointed out similarities in behavior between Richards and Kohli and stated both were their hearts on their sleeve and are highly emotional players.
"Virat Kohli is someone who wears his heart on his sleeve. He's someone who will let you know exactly how he feels. I think he gets a bit carried away at times, but that is Virat Kohli, that is the man. He's similar to Viv (Richards) in that regard. Viv, sometimes on the field, was over-expressive. But those are the personalities of those two gentlemen. They can tone down a little bit as well, but then, if you are a Mustang, it's hard to tell a Mustang to trot. He's going to gallop," added Holding.
Follow us on Telegram