I played seven days of continuous First-class cricket, that was my commitment: Irfan Pathan
Irfan Pathan is currently leading Baroda in the Ranji Trophy.
Updated - Oct 24, 2017 6:36 pm
213 Views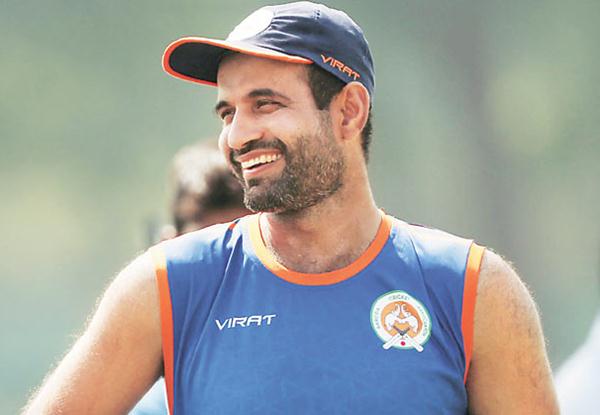 You don't have to go too far down the memory lane to recall a charismatic Indian all-rounder sporting a beaming smile on his face, always up for a challenge and most importantly delivering more often than not. Irfan Pathan last represented India five years ago. He was once compared to the likes of Kapil Dev and Ian Botham but somehow Pathan lost his pace and many potential replacements moved ahead of him.
At 32, one thing that hasn't changed about the Baroda cricketer, who was adjudged the man of the match in the iconic World T20 finals against Pakistan in 2007, is the hunger he carries everytime he takes the field. Pathan hasn't lost the charm yet and his fans haven't given up too.
"Even if I want to forget (the glittering moments), you know, my fans won't let me forget, which is good, which is great," he told ESPNCricinfo. "That keeps me going as well."
"I started early this season and I'm doing everything that I could to hopefully achieve my dream in the future," he says. This season is going to be very, very crucial. I know that I'm – you know, I'm standing on thin ice." Pathan said.
Back to back three competitive games
Pathan said that at one point in his career, the cricketer played for seven consecutive days. He didn't miss out on a Champions League game, participated in a three day game against a strong English side and traveled in time to play in the Ranji Trophy. "I was playing a Champions League game, the semi-final," he remembers. "We lost the game. The same night we took a flight [back to India]. A couple of days in between and I played a three-day game against England. Third day, the last day, I took a flight to Baroda. From the next day onwards, I played a Ranji Trophy game against Karnataka. I scored a hundred in that game, bowled more than 20 overs in an innings, so I played about nine days continuously." Pathan revealed.
Injury Woes
"My knee flared up and I got a fracture. So, in ten days I took an international flight, played a T20 game, came to India, I was still jet-lagged, played a three-day game, scored 45 against England, bowled more than 20-25 overs [19 overs], took a flight on the third day, played the Ranji Trophy whole game, and on the last day I got injured. Who plays that? No one plays seven days of continuous first-class cricket. So that was my commitment and eventually I got injured." he said.
He added that all these experiences has made him wise. He has covered the hard yards and learned from the falls. "That experience made me a person who sees the larger picture, and, you know, made me who I am. So there is no regret, but looking back in terms of, you know, when you said there [has not been much] first-class cricket – because of so many other reasons as well. It's easy for someone to write that he played less first-class cricket." Pathan said.