I respect Indian skipper Virat Kohli says Matthew Hayden
Updated - Mar 11, 2017 6:11 pm
76 Views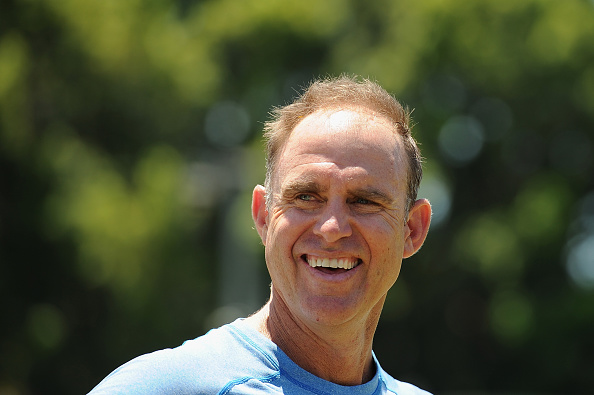 India-Australia series has been fairly controversial with DRS being the hero of all the controversies. Both the teams have given their absolute everything in the first two tests of the Border-Gavaskar trophy. With Australia thumping India in the first test while India doing the same to them in the second.
Australian former cricketer Matthew Hayden handed his opinion on the series and various aspects of the same recently. Ian Healy recently made a controversial comment on Virat Kohli, he said that he is losing respect for the Indian captain for his antiques on the field. Hayden was asked about losing respect for the 28-year-old. The former Australian opener was negative about it.
"No. Virat, like I did, always walks the fine line. We are passionate about the game and we believe that the body language, attitude, temperament, discipline, and domination are part of our arsenal. Sometimes, they get spill over. The key here is respect," Hayden was quoted saying while talking to Mumbai Mirror.
Matthew continued as he said the only he thing he played for was to earn respect. he said "The only thing I play the game for is to earn respect from fellow players. I am sure that is exactly with Virat as well. He wants to play the game in his spirit. And he also wants to play the game hard."
Hayden also went on to say that Indian cricketers are privileged as they earn a lot of money and are loved by the fans all over the country. "I can say that the Indian cricketers are a privileged society. They earn a lot of money and get a lot of love from the country. These players are blessed. I have actually become India-Australian and maybe in that order," said the former Australian cricketer.
India levelled the series in the most emphatic fashion, overtaking the 87 run lead and then winning by 75 runs was a huge task. When asked about the future of the series Hayden seemed uncertain about Australia's chances of bouncing back as Mitchell Starc was ruled out for the rest of the series.
He said: "Ranchi is going to be a difficult wicket. With Mitchell Starc out, India have a huge advantage. It will take another day like India had on Day Three in Bangalore to win a Test. A 100-run advantage in first innings is huge but India turned it around. It was just because of that 118-run partnership between Pujara and Rahane. In the Test match context, it was not a huge stand."
Hayden explained it further by giving the example of Laxman-Dravid partnership. He said "If you remember, India needed a 376-run partnership between VVS Laxman and Rahul Dravid to turn it around on us in Kolkata in 2001 in somewhat similar situation. And here it was only 118. It means the margin for error is so small that even little partnerships like that one can be match-winning stands."
Hayden has played under Dhoni for Chennai Super Kings and has played against various other Indian captains as well. He was asked if Kohli is different or resembles the previous leaders. Matthew had a perfect answer to it he said, "Virat said the other day that he cared about 1.3 billion Indians and does not mind if one individual has a different opinion. That sort of approach is right."