'I swear on my kids, dad and mom' – S Sreesanth denies match-fixing charges
He was extremely grateful to the Supreme Court for giving him his cricket back.
Updated - Sep 29, 2019 3:09 pm
840 Views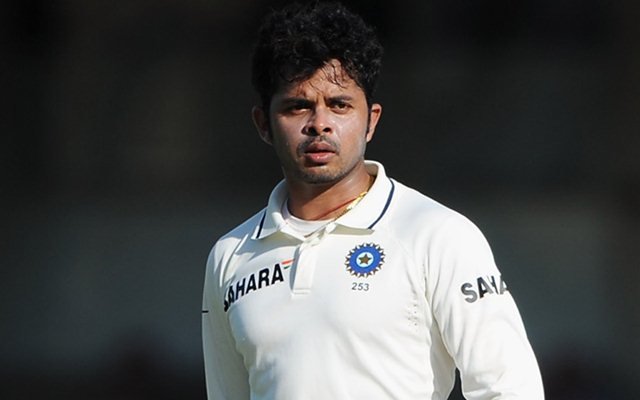 Follow us on Google News
Probably the most famous cricketer from Kerala to play for India, Sreesanth has seen lots of ups and downs in his career, which saw him sore to the great heights as one of the best swing bowlers Indian cricket has ever seen. He was instrumental in his country's first-ever Test win on South African soil and was also one of the premier reasons why the team flourished during that period in overseas conditions.
He also won the 2007 World T20 and the 2011 World Cup with the Men in Blue and had everything going well for him, when it all came crashing down in 2013. The Delhi Police arrested Sreesanth and two of his Rajasthan Royals teammates Ankeet Chavan and Ajit Chandila on alleged charges of match-fixing during that year's Indian Premier League (IPL). All three spent time in Tihar jail and were given life bans from cricket by BCCI.
Sreesanth wants cricket back in his life
However, in 2015, the Patiala House Courts found all the three not guilty of any charges and were released. However, the BCCI life ban remained on the trio, with Chandila being named by the police of trying to entice Chavan and others into fixing matches during the IPL. Sreesanth kept fighting to get his name cleared by the courts and getting his life ban overturned, which finally happened in 2019, as the Supreme Court lifted the life ban imposed by BCCI on Sreesanth.
The Kerala pacer who has tried his hands in acting and politics will be able to return to full-time cricket next year. He felt bad that he was singled out by the authorities despite claiming innocence all these years. "I swear on my kids, I swear on my dad, who is ill but surviving for the last five-and-half years just to watch a match, I swear on my mom, who had her left leg amputated just one-and-half months back and who hasn't given up hope of watching me in a match — I haven't done it (spot-fixed in a game). I will never do it even for 100 crores," Sreesanth was quoted as saying by Hindustan Times.
He revealed that there are many cricketers who are involved in match-fixing and despite that continue to remain part of the Indian cricket system. "I can take names easily with proof (as I was shown by police) but I won't do it. That's not me. It has taken seven years for me to get back my life. Some of them are still playing, some retired — not just in this country but across the word. I don't think they are strong enough to handle what I went through… they are all just accused and I don't want to drag them," he adds.
He was extremely grateful to the Supreme Court for giving him his cricket back, because though he will be 37 years old when he is eligible to play again, he felt that with so many leagues around the world, he will be able to provide for his family once again by playing the game he loves so much. He also wanted to finish his Test career with 100 wickets to his name.
Follow us on Telegram