I took the chance as I thought if it worked, it would help us to win: Mohammed Shami
Shami placed at fine leg could have easily thrown the ball towards the striker's end but chose to throw it on the other side.
Updated - May 13, 2017 2:24 pm
5.2K Views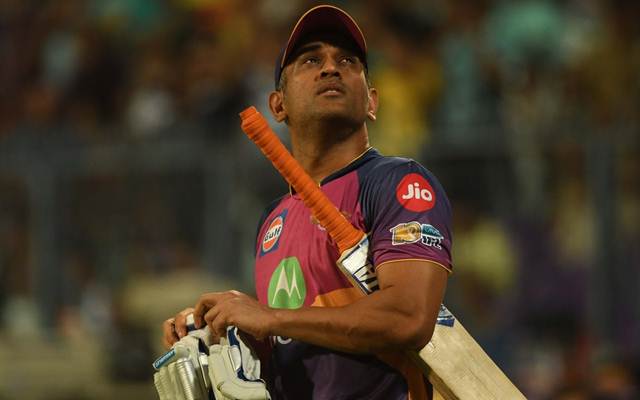 The stage was perfectly set for the biggest finisher to walk out and take his team home not just through the chase but also into the playoffs. It almost seemed like MS Dhoni would finish the match yet again, with only two overs remaining, but little did anyone know what was in store. Dhoni unable to flick the ball from Pat Cummins got hit on the pad and started slowly on his way to the other side, while the fine leg fielder Mohammed Shami was charging in eyeing a shy on the stumps.
If it was a typical situation, the fine leg fielder would have knocked the stump at the striker's end where Manoj Tiwary was heading, but Shami decided to test the legs of the former Indian captain and succeeded in his aim. The right-arm fast bowler knocked the stump at the non-striker's end with a narrow target to aim.
The Rising Pune Supergiant could not recover from the blow and fell short of the target by seven runs. Shami pointed out that it was just a risk that he took with the throw at the other end, had the throw missed the target Dhoni would have scampered back for another run.
It was a risk
"Dhoni is a game-changer," Shami said on Friday. "He runs so fast [between the wickets]. It was a 50-50 situation and I took the chance as [I thought] if it worked, it would help us to win."
The pace bowler also mentioned the importance of Ben Stokes' wicket as the all-rounder is a vital part of the Supergiant batting line-up.
"Obviously you make a plan for any batsman. If Plan A doesn't work, then try out the second one. We thought of not giving any width for Stokes who is a hitter. And one could see the plan succeeded to a large extent," he noted.
The Daredevils did not have the start that they would have hoped for at the beginning of the tournament after which they did not give themselves the chance to qualify for the playoffs.
"We had a bad start, we had lost a lot of games. We had got into a situation where we started to play with nothing to lose mindset. We tried to look forward," concluded Shami after a disappointing tournament for the Daredevils.