'I was a better athlete than all three put together' – Kapil Dev on comparison with Hadlee, Imran Khan and Ian Botham
However, he lauded them for their extraordinary skills.
Updated - Jul 30, 2020 3:30 pm
3.6K Views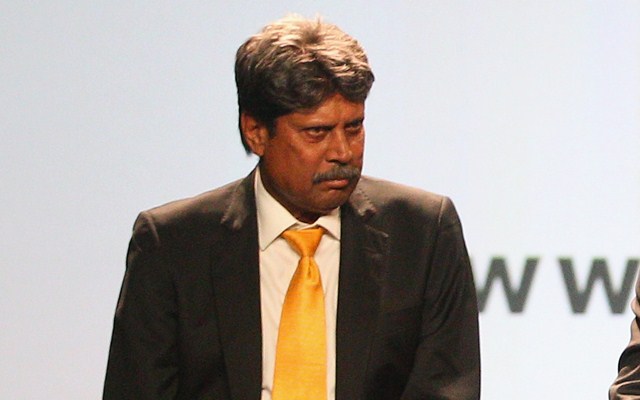 Follow us on Google News
India was fortunate to have Kapil Dev in the side in the 20th century. He was one of the best all-rounders during his time, and the country is yet to find a player like him in the Indian team. India also won the 1983 World Cup under his inspired leadership, beating the defending champions West Indies in the final. There is no doubt that he is one of the greatest all-rounders the sport has ever witnessed.
He played in an era when the likes of Ian Botham, Richard Hadlee, and Imran Khan dominated the proceedings and carved a niche for himself. The aforementioned names are all legendary all-rounders for their respective countries and were match-winners. When asked to compare himself with the trio, Kapil Dev admitted that he wasn't the best among them, but was a better athlete.
"I wouldn't say I was the greatest, but I was a better athlete than all three put together," he said while speaking to host WV Raman on Inside Out podcast. However, he praised Hadlee, Botham, and Imran for their excellent skills during their playing days.
Ian Botham was a true all-rounder, says Kapil Dev
Kapil Dev also termed Richard Hadlee's bowling as the best among all four and lauded Imran Khan for working hard to attain success. It was the latter under whom Pakistan lifted the World Cup for the first time in 1992. "The best bowling was Richard Hadlee's – he was like a computer among the four of us. I wouldn't say Imran Khan was the best athlete or the most natural, but he was the most hardworking player we've seen.
"When he started out, he looked like an ordinary bowler, but then he became a very hardworking fast bowler and he learned by himself. And then he worked on his batting as well," the 61-year-old added. Kapil Dev reserved plaudits for former England cricketer Ian Botham calling him a true all-rounder.
"Ian Botham was a true all-rounder – in given conditions, he could win a match on his own. I wouldn't say Hadlee was the best batsman. Botham could do damage to the opposition both with bat [and ball]. Imran could run through the [opposition] team, but his ability as a leader was far better. To control the Pakistan team he had was a challenge," he further said.
Follow us on Telegram