I would have loved to play under Rohit Sharma in IPL: Michael Vaughan [Interview]
Vaughan also put forth predictions for England's five-match Test series against India in August-September.
Get every cricket updates! Follow us on
Michael Vaughan might not be amongst the leading run-scorers for England at the highest level, but he had a swagger about himself that made him a colossus personality. Someone, who's outspoken and straightforward, Vaughan has attracted loads of controversy as well.
However, some way or the other, he has managed to stay in the limelight despite retiring from the game more than a decade ago. The now 46-year-old has conjured praises as well during his eight-year-long career for the Three Lions.
In 82 Tests and 86 ODIs, the right-hander managed 5719 and 1982 runs at an average of 41.44 and 27.15 respectively. Though with a top score of an unbeaten 90 he was unable to score a ton in ODIs, in Test cricket, the veteran smashed 18 tons with the highest score of 197 against India in 2002.
Vaughan was also an enigmatic skipper during his sojourn for the national team. In 51 Tests, 60 ODIs and two T20Is, the Manchester-born garnered a combined tally of 59 wins. Back in June 2009, Vaughan bid adieu to all forms of cricket.
In the meantime, Vaughan took time out of his chock-a-block schedule and caught up with CricTracker for the Question-and-Answer segment 'Free Hit'. In the session, the former skipper talked about England cricket and also answered some tricky questions on Indian cricket.
Here are the excerpts from Michael Vaughan's interview:
Which one is a tougher job- leading England or handling social media trolls?
It's gonna be leading England as you are making tougher decisions and there's more pressure. Social media trolls are nothing; they don't affect me at all. It's part and parcel. Unfortunately, there's too much abuse, but it doesn't bother me.
Who wins an argument between you and your wife?
Very simple, my wife
One former or current cricketer you would like to block on social media?
Wasim Jaffer (after thinking for a while). To be honest, I wouldn't block anyone. I block people who abuse me, trying to have a go at me, or someone, whose handle isn't real.
What would you rather pick- Half your height or no hair on your head?
No hair on the head. It's is one thing I can sort out, but half my height would be very difficult to work on.
If Sanjay Manjrekar and Salman Butt called you at the same time, whose call would you pick?
Salman Butt's (chuckles). I like Sanjay; I have had a bit of social media interaction with him. Butt, he is what he is; I would take his call.
Which cricketer you played with is the worst golfer?
Most of them are very good, but I'd go with Matthew Hoggard. He's useless.
Whose batting you would pay to watch- Virat Kohli or Rohit Sharma?
Virat Kohli, closely followed by Rohit.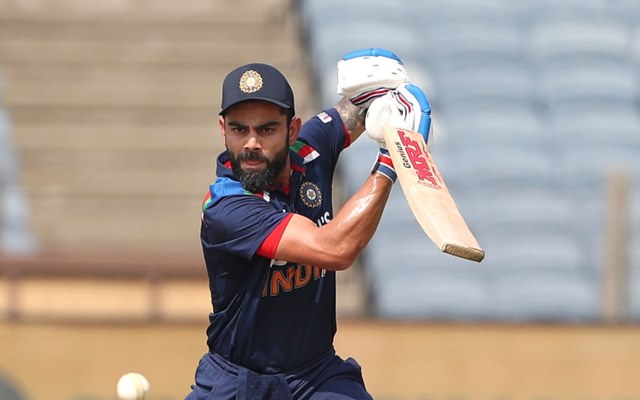 If you were a hashtag, what would you be?
#GINO'CLOCK.
What is the most useless talent in you?
These questions are brutal. I am useless at house chores. I get someone else to do that and I can't do anything around the house.
Funniest sledger ever faced on the cricket field?
I haven't been involved in too many. All the great after-dinner dinner stories are from the time before I was playing. Freddie (Andrew) Flintoff was playing in the game at the Lord's and Tino Best was batting. I was the skipper and he kept on telling "mind the windows, Tino" and then in the next ball, Tino danced down the track and got stumped by about three meters. It was the best for me.
What's the best moment in your career while leading England?
Winning the Ashes (2005). I've played against India, Pakistan and all the other countries and all the wins are important, but nowhere near as important as the Ashes.
Predict the Ashes scoreline for this year
It'll be a tie. If England don't lose in Brisbane, they have a chance. If they lose, then they'll get a good beating.
Who are the current Fab four according to you?
It needs to be five because Babar Azam has to be in there. The others are Joe Root, Steve Smith, Kane Williamson and Virat Kohli.
Who will win the England vs India Test series and who will be the highest wicket-taker and highest run-scorer?
England will win. Every time England have gone to India, they have been hammered. And every time, India have come to England, the opposite happened. England are a team at home that are very tough to beat with the Dukes' ball.
I'm going to go with Virat Kohli and Joe Root (highest run-scorers), and Jasprit Bumrah and Chris Woakes (highest wicket-takers).
Three players to watch out for in the World Test Championship final
First is Kyle Jamieson as he's had a magnificent start to his Test career. Next is Rishabh Pant as he's the star of the world game. He has been incredible over the last few months, especially against Australia and England. Next, I'll go with BJ Watling in his swansong as he's been a fantastic servant for New Zealand cricket.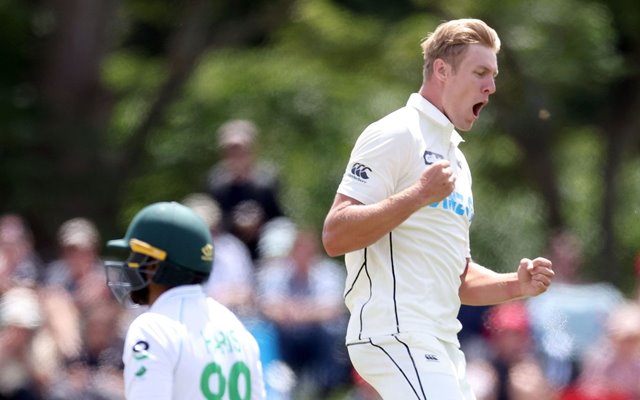 The next big thing in world cricket is?
The Hundred. It's had a lot of criticism. I love T20 cricket; great razzmatazz, but it goes on for too long; there's time-outs; there's too many talking in between balls and it goes on forever. The Hundred is going to be the next big thing in world cricket.
If you were playing in the IPL currently which captain would you have liked to play under?
Rohit Sharma. Mumbai Indians, the best T20 team in the world without any question. He is a magnificent leader; he is calm and composed; his strategies are very clever and I could see myself next to Rohit.
Babar Azam or Mohammad Rizwan- who is Pakistan's most important player currently?
Babar Azam; Rizwan is brilliant and I like the way he plays and he's aggressive. But Babar is pure class; he's got the gift to make batting look very easy. He's gotten a pure cover drive, and he shows great balance.
One Mumbai Indians player you would like to have in the England team?
Rohit Sharma, across all the formats.
Who's the better captain between MS Dhoni and Virat Kohli?
MS Dhoni. He's the trailblazer in the white-ball game. He's the best ever T20 captain by a good distance. What he brought to the Indian team was fantastic. Virat is the better Test captain, but across formats, it's Dhoni.
Watch the full interview: