I would love to have MS Dhoni by my side: Adam Zampa
Adam Zampa was taken for 24 runs in a single over by Hardik Pandya in Chennai.
Updated - Sep 20, 2017 11:35 pm
1.6K Views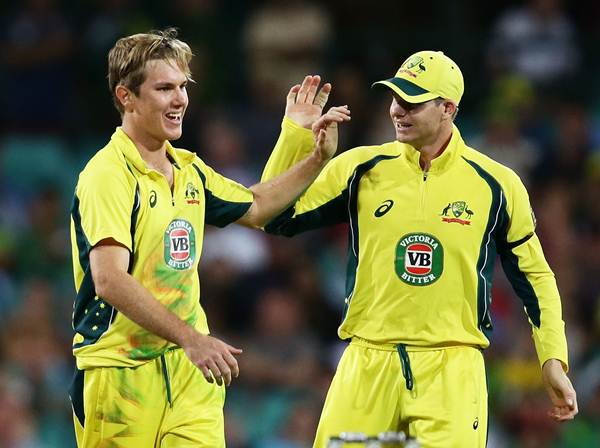 Australia leg-spinner Adam Zampa has expressed that he would have loved to have Indian wicketkeeper Mahendra Singh Dhoni on his side. They have played a couple of seasons in the Indian Premier League (IPL) in the same team for the franchise Rising Pune Supergiant. Zampa had an ordinary game in Chennai by his standards as his skipper Steve Smith had termed him the trump card for the series.
The bowler was taken for 24 runs in a single over by Indian big-hitter Hardik Pandya. He was hit for a four followed by three consecutive sixes in the eighth over of his spell. Later, Zampa dismissed Pandya with a similar delivery but the damage was already done as the hosts carried the regained momentum all the way to win the first game. The leggie was disappointed that he wilted under pressure and dished out similar balls which helped the batsman.
Pride myself on bowling well under pressure
Zampa explained his desire to have MS Dhoni on his side by saying that he would love to fill in an Indian spinner's shoes and have an experienced man like him echo his thoughts. The bowler had bamboozled many batsmen in 2015 edition of IPL but he had the advantage of receiving skipper Dhoni's advice from behind the stumps.
He also said that the line and length are very important while bowling in India due to sizes of grounds. "The length here is very important due to the size of the ground. On Australian grounds, you can mess up the length a little bit and can get away with it, purely due to the size of the ovals. Sometimes, bowling a bad ball is your best way out," said Zampa on Tuesday.
He also felt that he let his skipper down by not bowling well and hoped that he would make amends in the second match. "I pride myself on bowling well under pressure, so it was disappointing not to execute things the way I would have liked to," he signed off.