I would personally hate giving Pakistan two points in World Cup: Sachin Tendulkar
He voiced Gavaskar's opinion on this matter.
Updated - Feb 22, 2019 5:10 pm
26.7K Views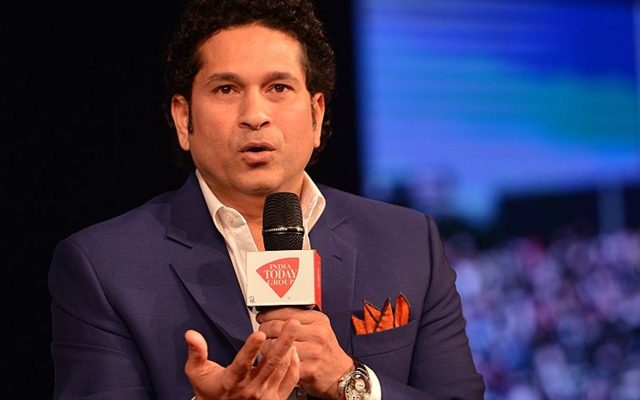 Will India play Pakistan in the World Cup? The question is in the minds of the fans as there have been calls to boycott the game in the wake of the Pulwama terror attacks on February 14. The BCCI is awaiting the Government's decision while the cricketing fraternity has differed significantly in its opinion. Meanwhile, Sachin Tendulkar has given his views on the matter and has cleared that he would personally hate to give easy two points to Pakistan in the mega event.
There also have been calls for banning Pakistan from the World Cup for harbouring terrorists in their country and the reports suggested on Thursday that the BCCI even drafted a letter to the ICC requesting the same. However, on Friday it was cleared by the CoA chief Vinod Rai that the decision on playing against Pakistan is yet to be taken and the letter will be sent to ICC raising concerns about Pakistan.
I will be with my country
With the increasing voice of Team India to not play against the arch-rivals in the upcoming World Cup, Sachin Tendulkar feels that two points shouldn't be given to the Men in Green. But he also went on to say that it is his personal view and will back any decision that will be taken by the Government as the country comes first for him.
Sachin also pointed out that the Men in Blue has always won against Pakistan and it would be a fitting tribute to the Pulwama martyrs if they defeat them again in England on June 16. "India has always come up trumps against Pakistan in the World Cup. Time to beat them once again. Would personally hate to give them two points and help them in the tournament.
"Having said that, for me India always comes first, so whatever my country decides, I will back that decision with all my heart," Tendulkar was quoted as saying by Cricket Next on Friday.
Earlier, the former Indian cricketer Sunil Gavaskar had also expressed similar views stating, "Who wins if India decide against playing Pakistan in the World Cup? And I am not even talking about the semis and the finals. Who wins? Pakistan win because they get two points."
[interaction id="5c6fced93b3d6a05839d81a0″]