ICC announces new ODI rules; Batting powerplay scrapped
Updated - Jun 27, 2015 6:55 am
169 Views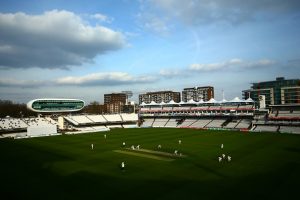 Follow us on Telegram
ICC announces new ODI rules; Batting powerplay scrapped: The International Cricket Council (ICC) have announced the upcoming changes in ODI rules after the ICC Annual Conference for 2015 that took place in Barbados.
ICC has decided to lift away the batting powerplay, which means now there will be only 10 overs of mandatory powerplay at start of the innings. They have now decided to allow free-hits for all types of No-Balls.
These rules will be more helpful for batting side as the batting powerplay has laid foundation for batting teams to lose their momentum. And with Free hits for every sort of No-Balls, bowlers need to think once or twice before bowling short deliveries.
However, bowlers have got something to cheer for as a maximum of 5-fielders can be allowed outside the 30 yards circle in last 10 overs. Also the restriction of fielders in catching positions during the mandatory powerplay in first 10 overs has been lifted. The rule suggests that there must be at least 2 fielders inside half of the 30-years circle i.e. minimum of 2 fielders inside 15 yards from striker's end.
These rules will come into effect from the ODI series starting after 5th July, 2015.
Here are the modifications made to ODI rules:
–> No compulsory catchers in overs 1-10 (ODIs)
–> No batting powerplay between overs 15-40 (ODIs)
–> Five fielders allowed outside the 30-yard circle in overs 41-50 (ODIs)
–> All "No-Balls" (Front foot No-Balls, Height No-Balls, Waist height No-Balls and Bowlers hitting stumps in their run ups) will result in a free hit (In both ODIs & T20Is)
Follow us on Google News