ICC Awards announcements likely to be scheduled in October
Updated - Dec 25, 2016 6:43 pm
58 Views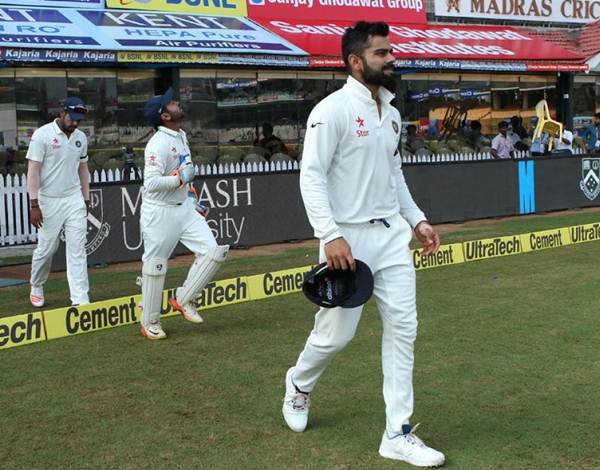 After the massive resent from the audiences, the ICC is now keen on shifting the ICC Awards date back to October. The ICC Awards 2016 were recently announced on 22 December. However, the award announcements did not go down well with the people. There was a massive uproar in India as Team India Test skipper Virat Kohli was not named in the Test XI of the year. India had beaten England 4-0 in the home series that concluded a day before the announcements were made.
Ironically, Alastair Cook, whose team got the 4-0 thrashing, was named the captain of the ICC Test XI. This was due to the fact that the judgment or the evaluation period for determining all the award winners and nominees ran from September 13th 2015 to September 20th 2016. Importantly, though, team India's two of the most convincing series wins came after the evaluation date.
India beat New Zealand 3-0 and followed it up with 4-0 Test series win over England. Indian skipper Virat Kohli failed to make it to the Test XI despite scoring three double centuries this year. Again, it was because two of his three double centuries came after the evaluation period. Interestingly, the awards were earlier announced in October until 2012 ever since it was introduced in 2004.
However, the month got pushed to November and eventually December as 2016 ended. This year, the award winners and nominees were adjudged by the jury panel that boasted of sensible brains of Rahul Dravid, Gary Kirsten and Kumar Sangakkara. They did their job by considering the performances of players in the evaluation period only.
Along with Kohli, another big player to have felt the heat of the mismanagement was Australia's Steve Smith. Smith was not included in the Test XI and had to settle with the 12th man spot. Considering all the uproar and discontent among the masses, the ICC is keen on reverting back to the system of announcing results in October.
"There's a reason why the 2016 lists were announced on December 22… This year, we did away with the Hall of Fame members selecting the many individual winners and this change was ratified by the Board in October…It was after the Board's approval that things started to move. The timing didn't work out for us, but the 2015 lists had also been announced in December…," a source close to ICC reported to The Telegraph India.
"However, from next year, we'll probably revert to the old practice of making the announcements by October," the source added.