ICC clears Mohammad Hafeez's bowling action after reassessment
The 37-year-old is now allowed to resume bowling in international cricket.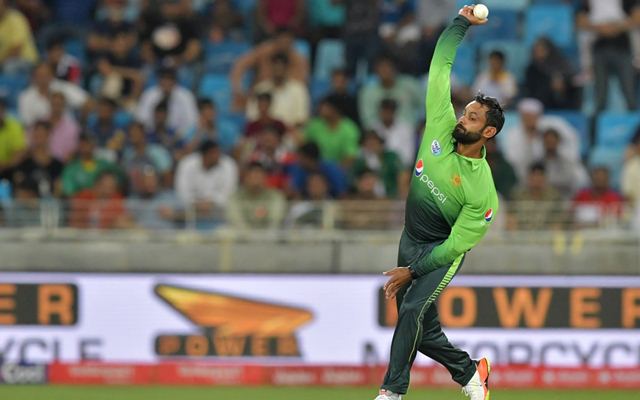 Follow us on Google News
In what might come as a huge relief to all the Pakistani fans, veteran all-rounder Mohammad Hafeez's action has been cleared by the International Cricket Council (ICC). As a result, the 37-year-old is now allowed to resume bowling in international cricket. Hafeez went through a series of reassessments before getting the nod from the ICC.
According to an ICC press release, Hafeez underwent a reassessment of his bowling action at the Loughborough University. The angle of elbow extension during the release of the ball was within the 15-degree rule as permitted under the ICC Illegal bowling restrictions. Thus his bowling action is no longer under the scanner.
However, this doesn't mean that his action cannot be reported again. If the match officials feel that he is still bowling with a suspect action, then he can be reported. They will also be assisted with the image and video footage of the bowler's remodelled action so as to keep a check.
Reported during the ODI against Sri Lanka
Hafeez was reported during the Abu Dhabi ODI against Sri Lanka in October last year. An independent assessment revealed that he had employed an illegal bowling action which led to the bowling suspension. However, this wasn't the first time he was reported for having a suspect action.
There have been two previous instances where Hafeez was suspended for the same. The first time, it happened in December 2014 and later in July 2015 following which he was suspended from bowling for a year. This is the third time, Hafeez had to remodel his action.
He has been a valuable all-rounder in the Pakistani ranks having picked more than 200 international wickets across all formats. The Pakistani fans will be hoping that he no longer falls into any other trouble with regards to his action. The 2019 World Cup may well be his last tournament as he looks froward to signing off on a high.
Follow us on Telegram