ICC's issues with international scheduling likely to persist
India were forced to host 13 Tests in the 2016-17 season as four teams toured India.
Updated - May 18, 2017 2:15 am
425 Views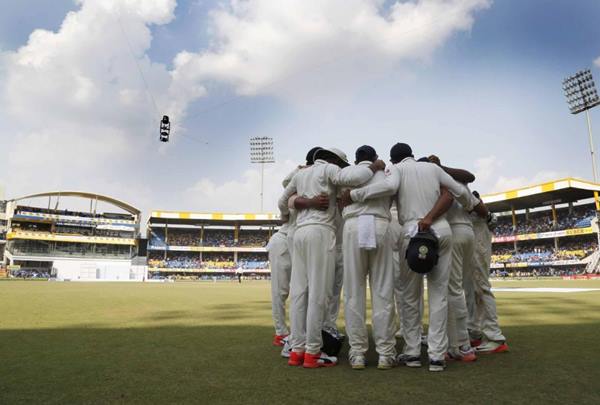 The ICC has been holding talks regarding revenue sharing between countries, however, the issue of international scheduling hasn't been resolved. The matter of international scheduling hasn't moved ahead since it was tabled at the Chief Executives' Committee. As per reports, it will take quite some time before this problem is solved.
The BCCI had earlier proposed to create an Indian cricket season. Sanjay Patel, the then secretary of the BCCI, wished to have an Indian cricket season mimicking those in Australia, England and South Africa. However, this idea came to a standstill, as the Indian season would clash with home seasons of other boards.
India were therefore forced to host 13 Tests in the 2016-17 season. Four teams toured India in a season which turned out to be highly successful for them. The no.1 Test team is slated to tour South Africa next winter, while they will play against Australia down under in 2018-19.
Injuries to players
As a result of too many games packed in a single season, players have sustained injuries, which has, in turn, hurt IPL franchises. The likes of KL Rahul, Ravichandran Ashwin and Murali Vijay were ruled out of the IPL with injuries they picked up towards the end of the long home season. Rahul will also have to give the Champions Trophy a miss due to his shoulder injury.
Delhi Daredevils CEO Hemant Dua was disappointed with the numerous injuries, saying, "Only this year it has happened (that players were too fatigued to perform or got injured). We'll have to sit down with BCCI and talk about it. This needs to be addressed. BCCI also realises this."
IPL chairman Rajeev Shukla, however, brushed off the comments by saying that players aren't forced to play the IPL and that bilateral series are a clear priority.
The ICC, however, remains in a fix regarding scheduling bilateral series, as more domestic T20 leagues are cropping up in nations.
In regard with the ongoing dilemma, an ICC official was quoted in the media as saying, "The ICC has not given any window to domestic leagues. It gave window to only Champions League T20 which is now defunct. ICC can't interfere with these domestic T20 leagues. It can't even decide bilateral series. It can only ratify series. So it has a tough job giving meaning to international cricket with so many boards fighting for space since they are the decision makers."
The ICC's proposal of a Test championship has also made no headway whatsoever. The ICC had thought of awarding points for each series victory. On the other hand, they planned to have ODI matches, where games would add to qualification for the World Cup. "That is the only way to give it significance and keep crowd interest alive. But there has been no headway," the official added.