ICC reveals mastermind behind match-fixing offer to Graeme Cremer
The ICC Anti-Corruption Unit also thanked Graeme Cremer for acting very professionally during the entire saga.
Updated - Mar 29, 2018 12:50 pm
3.7K Views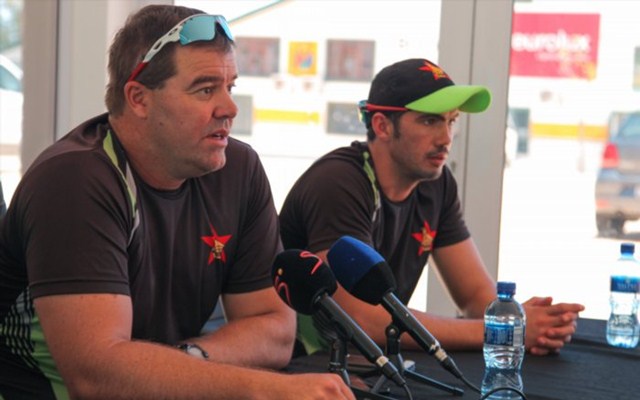 The International Cricket Council has decided to slap a 20-year ban on Rajan Nayer from getting involved in any of the ICC activities. Rajan Nayer, the Treasurer and Marketing Director of the Harare Metropolitan Cricket Association, confessed to the ICC that he had offered Graeme Cremer to fix a match in exchange for money, but the Zimbabwe captain had declined the offer.
Apparently, Rajan Nayer was in talks with an Indian businessman regarding a T20 tournament. This Indian businessman, who remains anonymous as yet, is being touted as the mastermind behind the entire match-fixing scandal. He was willing to offer the Zimbabwe captain a handsome amount to keep the entire story a secret.
Rajan Nayer had initially contacted Cremer through Whatsapp and then he even called him regarding this. The Indian businessman had also talked to Cremer on the phone asking him to fix the game during the West Indies – Zimbabwe Test series. Apparently, Nayer was hesitant in the initial stages, but he agreed to give the entire matter a try.
Nayer had anticipated Cremer's rejection
The ICC'S verdict suggests that Nayer had already anticipated Cremer rejecting the proposal. He also had informed the same to the Indian businessman. Both Nayer and the Indian guy had done all this to find some sponsorship for a T20 event and eventually, the plan got busted and got penalized quite badly.
Nayer had confessed his crimes and accepted the charges against him which included the violation of Article 2.1.1, 2.1.3 and 2.14, which comply as 'being party to an effort to fix', 'offering a player US $30,000 to fix' and 'directly solicited, induced, enticed or encouraged a player' for fixing
Alex Marshall, General Manager of ICC's Anti-Corruption Unit (ACU), stated: "I welcome the result of the investigation and the substantial sanction imposed upon Mr. Nayer. It is important that the seriousness of his offenses were reflected in the length of the ban.
He also thanked Graeme Cremer for acting very professionally during the entire saga. "I would like to place on record my thanks to Graeme Cremer, who has acted with the utmost professionalism throughout this process. Immediately after he received the approach from Mr. Nayer he reported it to the ICC and we were able to get an investigation underway swiftly.
"Graeme has been involved and updated throughout the investigation and has played a critical role in ensuring that corruption has no place in our sport. I would also like to extend my thanks to Zimbabwe Cricket with whom we have worked closely throughout the investigation," he concluded.