ICC turns down BCCI's request to change the date of board's meeting; IPL 2020 start date likely to be delayed
ICC's board meeting and IPL's start date is clashing at the moment.
Updated - Feb 14, 2020 1:12 pm
9.8K Views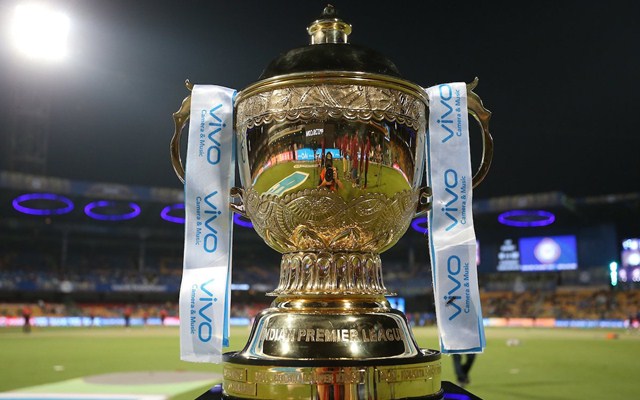 Follow us on Telegram
Even as the release of Indian Premier League's (IPL) schedule is getting delayed, the BCCI has suffered yet another blow. The International Cricket Council (ICC) has turned down the BCCI's request to shift its board meeting which is scheduled to take place on March 29 in Dubai. On the same day, the 13th edition of the cash-rich T20 league is set to start and both the events are now clashing.
Most of the board's top officials will be attending the all-important meeting and due to the same reason, the BCCI may have to delay the start of the IPL. The BCCI President Sourav Ganguly had informally confirmed the IPL's start date as March 29 a few days ago while also stating that there will be fewer double-headers this season.
But as the situation stands now, the start of the IPL will be mostly be delayed. The source confirmed the news to the Times of India on Friday while also informing that the dates were fixed in August 2019 itself. "The BCCI had written to the ICC to request for a date change, but that wasn't possible.
"The dates for these meetings (there is a series of ICC meetings in Dubai from March 27-29) were communicated to all the member countries in August last year. All the travel/accommodation/meeting space is booked for all the meeting participants accordingly," he said.
Why didn't BCCI consider the meeting dates?
The BCCI has once again found itself in a mess as the questions will now be raised. The schedule of the tournament should've been released by now but the latest issues will add more concerns. The source also went on to state that the ICC meeting dates are always scheduled in advance.
"The dates for all the ICC meetings are fixed well in advance. Even the dates for the next annual conference of the ICC, scheduled to be held in Cape Town on July 17 & 18 this year, were finalized last August itself," the source further added. Meanwhile, the Rajasthan Royals' decision to play three of their home matches in Guwahati this season is also not helping the board.
The franchise wants to begin to its campaign in Guwahati this year. But the final decision could be delayed now as the move has been challenged by a PIL in Rajasthan.
Follow us on Google News