ICC will give more importance to IPL 2020 than T20 World Cup or Asia Cup: Basit Ali
Ali pointed out that the Board of Control for Cricket in India (BCCI) helps in generating 70 per cent of the total revenue which ICC has
Updated - Apr 18, 2020 2:51 pm
1.1K Views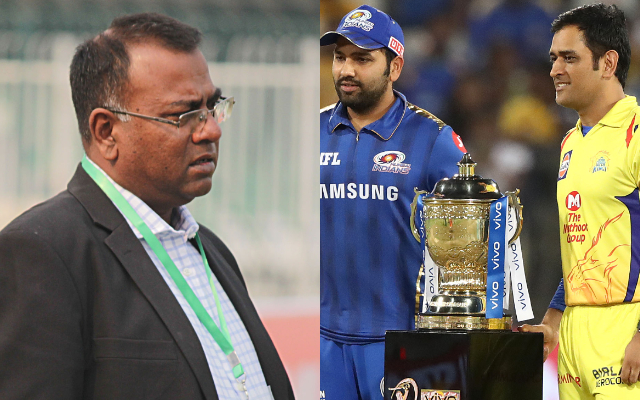 Follow us on Google News
The coronavirus threat has brought the entire world to a standstill. During this time, there is no sporting event been played. In fact, major cricket tournament has been cancelled and there is no clue when they could be held. Also, the future of these tournaments look bleak and with the growing number of COVID-19 across the globe, one can only guess when proper cricket will once again start full-fledged.
Former Pakistan cricketer Basit Ali came out and gave a bold statement about International Cricket Council (ICC). He said that the ICC will give preference to the Indian Premier League before finally taking a call about the ICC Men's T20 World Cup 2020. Ali pointed out that the Board of Control for Cricket in India (BCCI) helps in generating 70 per cent of the total revenue which ICC has. He said that the say of BCCI will be considered first.
'IPL 2020 could be moved to UAE': Basit Ali
"Indian board generates 70 per cent revenue for ICC and everyone knows that. Whatever the Indian board will say is going to happen," said Ali according to the report by Cricket Pakistan.
Ali further said that whether it is the Asia Cup or T20 world cup, IPL will get the first preference. He said if these two international events clash with IPL, then the T20 league will get more preference. The former Pakistan cricketer also said that if the IPL doesn't happen in India, it will be shifted to the United Arab Emirates.
"Be it the Asia Cup or the T20 World Cup, IPL will be given preference, in case there is a clash, over both of these events. If IPL does not take place in India, then it's going to be moved to Emirates [UAE]," he added.
Back in 2014, due to the general elections in the country, the first half of the IPL was held in the UAE. In addition to this, IPL 2009 was also held in South Africa due to the same reason. So, there are chances that BCCI could consider staging the tournament elsewhere.
The Asia Cup T20 was scheduled for September while the T20 World cup was going to be played between October and November. With the coronavirus threat looming over the entire world, there is uncertainty regarding the tournament.
Although the situation now is far more in control in Australia, it does seem that the country might be able to fight COVID-19. If they fight that off, then there are chances that the tournament will be played. According to some reports, ICC has also mauled over the possibility of rescheduling the tournament for 2021.
Follow us on Telegram