ICC World Cup 2019: Finger injury might force Shakib Al Hasan to miss the tournament
Despite the coach and the cricketer insisting the need of the surgery, the BCB wanted him to play in the Asia Cup.
Updated - Oct 8, 2018 2:29 pm
1.4K Views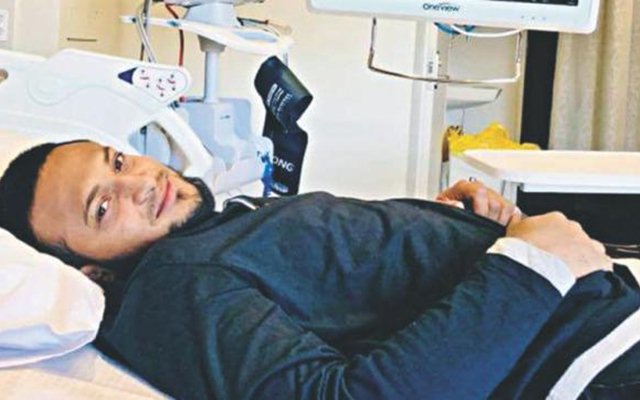 Follow us on Google News
Shakib Al Hasan's decision to play in the Asia Cup with the finger injury has gone horribly wrong. He was ruled out in the middle of the tournament with his injury worsening a lot than before and is currently in Australia undergoing the treatment over the same. The all-rounder has been ruled out of the action for the next three months and is now in danger of missing out on the World Cup next year.
The latest updates from the doctors assessing his finger injury suggest that Shakib will not be able to have any surgery over his finger until the infection fully subsides. The things will be more clear once the test results arrive in the next few days. He is on a 72-hour-observation period under the doctor Greg Hoy at Epworth Hospital in Melbourne and will have to stay in Australia for at least eight days.
He will return to the field after three months
Shakib Al Hasan will return to the field after three months which will be a trial to check whether the infection once he starts playing again. The doctors have now started administering antibiotics and injections again and it seems that the Bangladesh Cricket Board (BCB) forcing him to play in the Asia Cup has ruined his plans to play in the World Cup. Also, recently, the cricketer himself informed that his finger will never be okay ever again.
"Since there is no chance of doing surgery till around six months elapse, because of the infection. If that [infection] remains [when the surgery is done] then the hand will be ruined, so no one will take that chance. We have to wait till it's a hundred per cent sure that the infection is gone," he told The Daily Star on Sunday.
"When the medication stops after one-and-a-half to two months we have to wait for one or two months to see if the infection increases. I will also have to play to see if the infection increases. When all the tests are done and we are sure that there is no chance of the infection coming back or increasing, we can go for surgery. It may take six months or one year. Doctors are thinking six months to a year," the all-rounder added.
Having messed up the injury once, Shakib will undoubtedly be wanting to undergo the surgery now which looks close to six months away and in that case, he is certain to miss the World Cup which is scheduled to begin in May next year.
Keep following CricTracker for more news and updates.
Follow us on Telegram