ICC World Cup 2019: Harsha Bhogle thinks Ambati Rayudu's ODI career ends after World Cup rejection
"Your heart has to go out for Ambati Rayudu."
Updated - Apr 16, 2019 4:28 pm
11.9K Views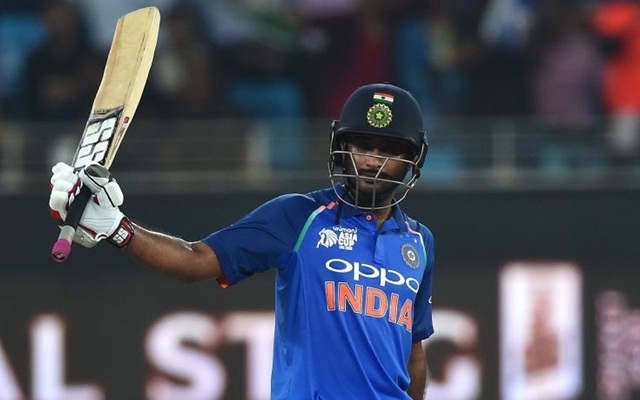 Follow us on Telegram
Ambati Rayudu will be the most dejected man of all hopefuls for Indian ICC World Cup 2019 squad, as despite a brilliant runup to the World Cup selection time, the right hander's form deserted him at the worst time possible. It resulted in Vijay Shankar being chosen over Rayudu and it proved to be a case of so near, yet so far for the Hyderabadi batsman.
As the MSK Prasad-led BCCI selection panel announced the 15-man Indian squad for the World Cup, many of the hearts were broken, none so than that of Rayudu, who had done everything to make sure he makes it to the mega event. The Hyderabadi batsman had even got a vote of confidence from his skipper Virat Kohli, however, it all went down the wrong path suddenly and ace commentator and journalist Harsha Bhogle explained what happened and what the future holds for the courageous batsman going forward.
Harsha Bhogle thinks that Rayudu might never be selected in the Indian ODI team again
In a video posted on Cricbuzz, Harsha Bhogle takes up the curious case of Ambati Rayudu's India career. As an introduction, Harsha highlights how Sourav Ganguly and others marvelled at the skills and talent of a young Rayudu, who captained India in the U19 World Cup in 2004. Then he journeys through the rough phase of Rayudu's defection to ICL and return.
"Story of Ambati Rayudu is one of the strangest stories to be recorded in Indian cricket. It wasn't until the 2015 world cup that Ambati Rayudu finally got there. in the buildup to the 2015 WC, he played every single ODI, didn't play a single match in the tournament," Bhogle quotes in the video.
Rayudu's career got a second wind just before the buildup to the 2019 World Cup began and Bhogle mentions, "Then comes 2019 and he starts getting picked from Asia Cup. He plays virtually every ODI India plays. However, just before the World Cup selection, you find Ambati Rayudu out of form. It was after the Asia Cup that Virat Kohli said that he had locked down no.4. Rayudu was excited to prepare for the World Cup, that he even said he wasn't playing any more red ball games."
As it turns out, Rayudu didn't make it to the WC squad given his dip in form starting from Australia tour in 2019. "It was huge for him to be no.4 in the World Cup and I wonder if he wanted it too badly. And you could see as the World Cup started coming closer and closer, he started losing form. The harder he tried, the more the runs deserted him. He has played 44 of his 55 ODIs in a lead up to a world cup. whether it was 2015 or 2019. He is 34-35 and no one knows whether he will be ever picked for India ODI side. Your heart has to go out for Ambati Rayudu," Bhogle concludes.
[interaction id="5cb455616fa6691fb5a36f9a"]
Follow us on Google News