Virender Sehwag rates Sourav Ganguly as India's No.1 captain
"In IPL, we consider MS Dhoni as the best captain."
Updated - Apr 14, 2019 1:16 pm
9.1K Views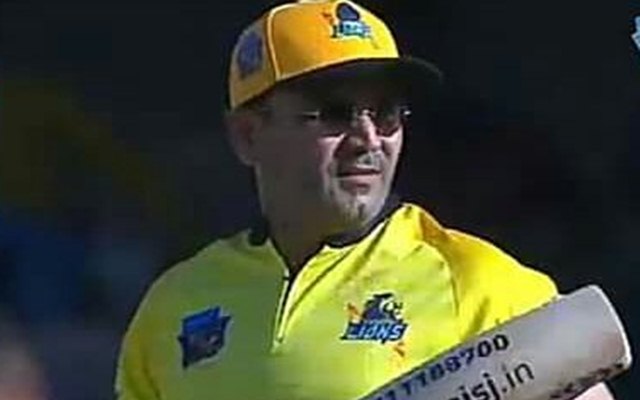 Former India opener Virender Sehwag always makes it a point to salute the captain under whom he had excelled during his career, whenever he finds an opportunity. The 40-year-old has such high regard for his former skipper Sourav Ganguly that he had even kept his chair less elevated than that of the latter saying he could never sit higher than his former captain. Sehwag reiterated his admiration for Ganguly during an exclusive interview at the Times Network Leadership Summit organised at the ongoing Goafest 2019.
One of the most prolific scorers in the game, Sehwag considers a successful leader as one who knows how to bring out cent per cent potential from his teammates. He said in tournaments like the Indian Premier League, Mahendra Singh Dhoni – the captain of Chennai Super Kings (CSK) – is considered the best captain since he knows how to bring the best out of his players and make up for the fact that the Super Kings have ordinary bowling.
"In IPL, we consider MS Dhoni as the best captain because he can bring out the best from the players, else if you see his bowling attack is so far the worst in cricket. When I was the captain for Delhi Ranji Trophy and Delhi Daredevils, I always ask the bowler who is a good player. To understand a genuine opinion, ask people who have no self-interest in the matter. A leader is someone who can make others do the work to their fullest," Sehwag was quoted as saying by Timesnownews.com.
'Ganguly built a good team after match-fixing controversy'
In connection to captains, Sehwag said the leadership skill is something not many possessed in Indian cricket but among those who did, is Ganguly. "Sourav Ganguly is one such great captain who built a good team after the match-fixing controversy. And this team went on to win overseas Test and tournament matches," he said.
When asked about his take on people's captaincy styles, Sehwag ranked Ganguly at No.1 and put MS Dhoni and Virat Kohli after him at No.2 and No.3. He also named Ganguly when asked about the captain whose style had helped the team perform better.
Sehwag had played in two World Cups under the captaincies of Ganguly and Dhoni, respectively, and while he finished in the finalists' team under the former, he was a member of a WC-winning team under the latter.
[interaction id="5ca8d4af4869a8a73ad1f4b1″]