'If he is guilty, then you can shout as much you want' – Kamran Akmal on Umar Akmal
Kamran defends his brother Umar Akmal.
Updated - Feb 23, 2020 1:20 pm
1K Views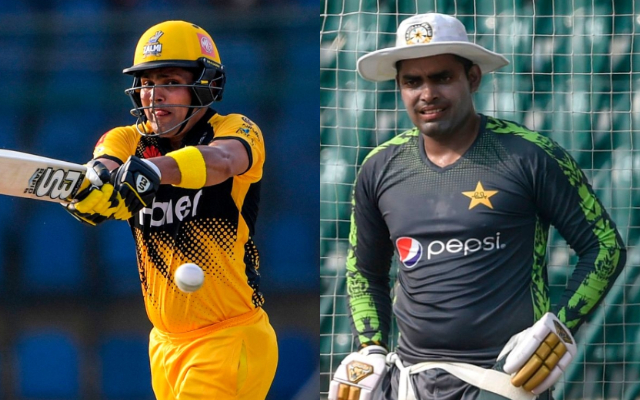 The fifth edition of the Pakistan Super League was all set to kickstart in a magnanimous manner but then it was dealt with an absolute shocker when it came to light that out of favor former batsman Umar Akmal had been reprimanded for breaching the PCB code of conduct.
The precociously talented Akmal was accused of having contact with the bookies, which he initially denied before finally accepting the same after damning evidence of his call intercepts were presented to the former Pakistani International by the anti-disciplinary committee in the presence of who's who of the Pakistan Cricket Board [PCB].
Akmal was immediately suspended and replaced by Anwar Ali in the Quetta Gladiators squad. Akmal's brother and former Pakistan wicketkeeper Kamran Akmal has come in his support where he appealed to the media and the fans to keep their patience until the inquiry was done.
He stated, "I am saddened by the reporting regarding Umar Akmal – please wait for the investigation. If he is guilty then you can shout as much you want about it and we will accept it," the 38-year-old was quoted as saying by pakpassion.net.
Akmal brothers have had their fair share of controversies in the past few months
This is not the first time that Umar has run into controversy. Last month, he got embroiled in a row for hurling crude remarks to the trainer Yasir after failing to pass the skin-folding test. Kamran Akmal had then came out in support of his brother.
"This incident has been overblown in the media. Because Umar didn't do anything intentionally. He was just joking," said Kamran, who last played for Pakistan in 2017 in the West Indies.
"But if the PCB feels in its inquiry he has done something wrong they should caution and reprimand him. He can also apologize but a ban would be very harsh," he said.
Incidentally, Kamran too has had his fair share of run-ins with the PCB and the selectors in the past few months. The out of favor former wicketkeeper-batsman had lashed out at the Misbah-ul-Haq led team-management after he was overlooked for the T20I series against Bangladesh despite consistent performances in domestic cricket.