'If I can do well in IPL, then I can do well in international cricket' – Harbhajan Singh is ready to play T20Is
He also slammed the selectors for not considering him despite a decent IPL record.
Updated - May 25, 2020 9:44 am
899 Views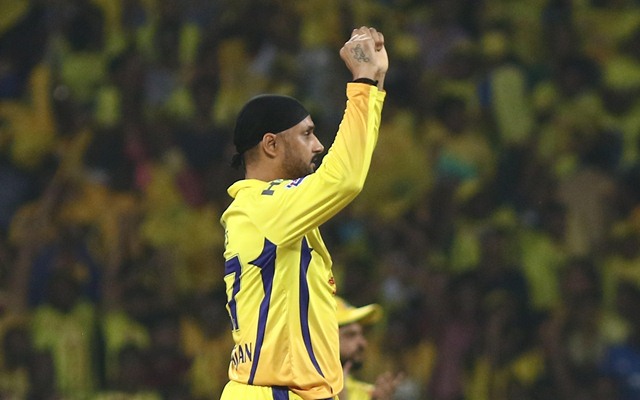 Follow us on Google News
Harbhajan Singh hasn't retired from international cricket yet. But he hasn't played for India since 2016 either. His appearance for the country came in a T20I against the UAE in Asia Cup 2016. Since then, the off-spinner has resorted to commentary and features in the Indian Premier League (IPL). He has been playing for the Chennai Super Kings (CSK) since 2018 under MS Dhoni.
Moreover, with team India moving on from him long back, it seems tough for the Harbhajan to make a comeback. However, the Punjab player hasn't given up the hopes yet and is ready to play for his country again. He feels that if he can do well against the top players in the IPL then there is no reason why he will fail at the international level.
"I'm ready. If I can bowl well in IPL, which is a very difficult tournament for bowlers because the grounds are smaller, and all the top players in world cricket play in the IPL…it is very challenging to bowl against them and if you can do well against them in IPL, you can do well in international cricket. I have bowled predominantly in the powerplay and middle overs and got wickets," he said while speaking to ESPNCricinfo.
Selectors feel I am too old, says Harbhajan Singh
Harbhajan Singh has been doing well in the IPL over the years. He is the third-highest wicket-taker in the cash-rich league with 150 wickets to his name in 157 innings at an economy of 7.05. Rather he is the most economical bowler (7.68) in the powerplay since IPL 2017. But the 38-year-old is hurt that the selectors have stopped considering him.
"They will not look at me because they feel I am too old," he said. "Also I don't play any domestic cricket. [In the] Last four-five years they did not look at me even though I was doing well in the IPL, taking wickets and I had all my records to back my case," the offie further added. He also went on to claim that all international teams don't boast the quality of the IPL teams.
"In international cricket, not all teams have quality players like IPL teams, where every team has a top-six which is good. Yes, Australia, England, India have all got very good batting line-ups. But if I can get Johnny Bairstow and David Warner in IPL, don't you think I can get them in international cricket? But it is not in my hands. No one comes and talks to you in this present Indian set-up," Harbhajan Singh said.
Follow us on Telegram