If there is no T20 World Cup, BCCI has all rights to go ahead with IPL 2020: Michael Holding
Michael Holding has supported BCCI's rumoured proposal of having the IPL in October and November if the T20 World Cup is postponed.
Updated - Jun 8, 2020 11:25 am
26.1K Views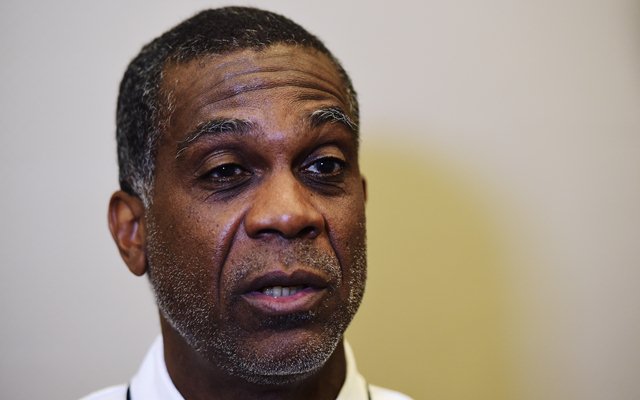 The coronavirus pandemic has created a situation of an uncertain future for international cricket. Even though West Indies is scheduled to travel to the United Kingdom for a Test series, it is not clear when other nations will restart cricket. All of this has also put a high risk of cancellation or postponement of the ICC Men's T20 World Cup in Australia. The tournament is scheduled to happen between October and November.
Australia has also recovered from the coronavirus pandemic and things look quite hopeful. But, still, it doesn't seem like ICC is keen on having the tournament behind closed doors. There were rumors that the T20 World Cup will be moved to 2022 and in that place, we might see the IPL 2020 happening. The cash-rich T20 league was initially going to start in March but the COVID-19 threat pushed it for a postponement.
Michael Holding believes Australian government's restrictions not helping ICC
Former West Indian fast bowler Michael Holding, has voiced his opinion on the matter. He pointed out that the Australia government is not clearing the restrictions on foreign visits, which is why the ICC is also delaying the announcement.
"I don't think ICC is delaying the T20 World Cup because they are making space for the IPL. It's the Australian government's law where they are not allowing any visitors into the country before a specific date," Holding said during an Insta live session. The Australian government had closed its borders till September during the early stages of the outbreak.
The ex-cricketer said that if the T20 World Cup doesn't happen, BCCI has all rights to conduct the IPL during that time. The idea is also great as far as BCCI is concerned because the IPL always looks for a window when no international cricket is played. The window between October 18 and November 15 has no other international cricket tour schedule, due to the World Cup.
"But if there is no T20 World Cup, the BCCI has all rights to go ahead and organize a domestic tournament because there's a space. If they are encroaching on other people's tournament, you could say okay," added the cricketer-turned-commentator.
The Pakistan cricketing fraternity has opposed the rumors. As the Pakistan players are not allowed in the IPL, it has been seen as unfair for them to be deprived of T20 World Cup and also not getting an alternate tournament in place.