'I'm more confident in my style' – Pat Cummins reveals that he is 'better equipped' to lead Australia now
Pat Cummins also stated that Australian cricket is ready to move on and start winning matches.
Updated - Sep 3, 2021 11:33 am
425 Views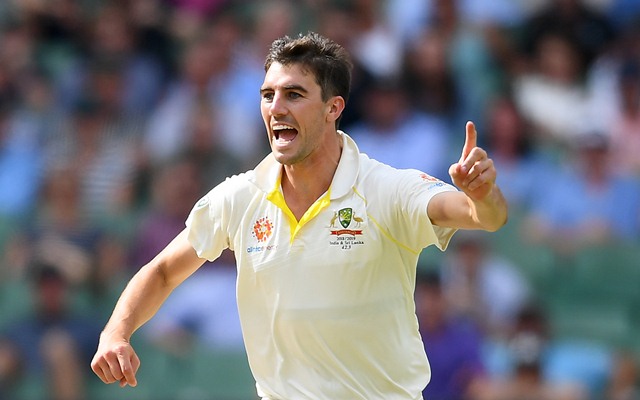 Follow us on Google News
Australian pacer Pat Cummins has stated that with his child on the way, he has already started to think about the future of his children and his grandchildren. Cummins also reckoned that it is the children and grandchildren who will feel the repercussions of the actions committed by him.
Cummins had also recently been a part of a meeting, that also involved Test captain Tim Paine and limited-overs skipper Aaron Finch over the functioning of Head Coach Justin Langer.
Cummins stated that the last two weeks have been productive, and everyone involved with Australian cricket is ready to move on and start winning matches. Cummins reckoned that the talking is done now.
With a child on the way I've started to think more about the future of our children and grandchildren, nieces and nephews. They're going to be the ones who will feel the effects of our actions right now. It has been a productive couple of weeks and everyone is ready to move on and start playing cricket and winning games. We're over all the talking and ready to get back playing," said Cummins as quoted by The Herald.
Leading a cricket team is like any new job: Pat Cummins
Pat Cummins opined that it will take a while for Australia to have a new Test captain, and captaining Australia is like a new job. Cummins also admitted that he is better equipped to lead the Australian side as he has had exposure through his role as the vice-captain.
"It's still a little while away. It's like any new job. You don't actually know until you're in that position. I certainly feel better equipped now than I was a couple of years ago just through more exposure to leadership responsibilities through the vice-captain role. I'm more confident in my style and how I want to go about things," said Cummins.
Cummins also spoke about what he will leave for his child and the future generations as well and concluded by stating that he wants to do his best to ensure that he looks after the planet that he is living on.
"Just like I want them to have a great education, great friendships, and a happy life, I want to make sure that we're doing the best to look after this planet we all live on," concluded Pat Cummins.
Follow us on Telegram