Impossible to remove Ravi Shastri if India wins T20 World Cup 2021: Reetinder Sodhi
Ravi Shastri's contract as the head coach of the Indian team comes to end in November.
Updated - Jul 12, 2021 4:47 pm
357 Views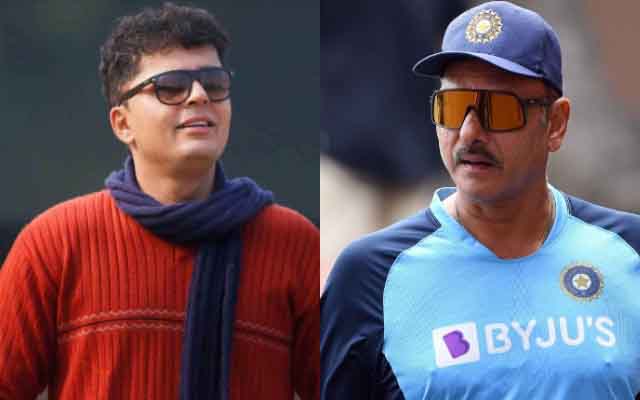 Follow us on Telegram
Team India head coach Ravi Shastri's contract expires in November 2021. There is no official word as of yet as to whether the 59-year-old's contract will be renewed. There are speculations going around that the incumbent coach will be replaced by Rahul Dravid, who is gone with the team as a coach to Sri Lanka.
Former India all-rounder Reetinder Sodhi feels it would be impossible to remove Shastri if he manages to help India win the ICC T20 World Cup 2021. The global event is going to take place in November in the UAE and if India manages to end the ICC trophy drought, which saw them last win a title in 2013, then it would be very difficult to remove Shastri from the position of head coach, believes Sodhi.
The 59-year-old has done a commendable job so far and was lauded for the team's come from behind 2-1 victory Down Under in the year 2020-21. Sodhi stated that winning ICC trophies is not a parameter on how a coach should be judged.
"This is speculative for sure. It will be very harsh to say that Ravi has not performed well. He has done quite well but if the parameter is winning trophies, we have not done that. But if the Indian team wins the T20 World Cup, it will be impossible to remove Ravi Shastri," Sodhi told India News.
Reetinder Sodhi reckons the pressure is on Ravi Shastri
India lost to New Zealand in the ICC Cricket World Cup in 2019 and the World Test Championship (WTC) Final against the same team on June 23, 2021, under Shastri, who took over from Anil Kumble in the year 2017. Sodhi feels appointing Dravid as the coach during the limited-overs series against Sri Lanka, might just put some pressure on Shastri.
"He has done a decent job earlier as well and winning the trophy, something we have been waiting for, I think the purpose will be filled. But at the end of the day, the way Rahul Bhai has gone to Sri Lanka as a coach and the board rejected the proposal of two additional batsmen, you get a somewhat different signal. If you ask me, there is pressure on Ravi Bhai," Sodhi believes.
Follow us on Google News