Imran Tahir Interview by Anis Sajan: His celebrations, playing under MS Dhoni, Chennai Super Kings, IPL 2019 Final and more
Tahir also spoke about his experience of playing for the Chennai Super Kings under MS Dhoni.
Updated - Jul 30, 2020 12:53 am
356 Views
Imran Tahir might be over 41 years old, but when it comes to energy and oomph, he can give youngsters a run for their money. Even into his 40s, Tahir has continued representing South Africa at the highest level. Though he last donned the national jersey in the 2019 World Cup in England and Wales, he was expected to be a part of the Proteas plans for the 2020 T20 World Cup in Australia.
However, with the T20 WC being postponed, it's not known when Tahir would again come out in South Africa colours. In the meantime, he has plied his trade in various T20 leagues around the world. Last year, he turned out a key component for the Guyana Amazon Warriors, who lost the CPL final to Jason Holder's Barbados Tridents. Thereafter, he honed his skills in the Mzansi Super League.
He was set to play for Chennai Super Kings (CSK) in the Indian Premier League (IPL), but the tournament had to be postponed. He might still be seen in CSK colors after reports of IPL, starting on September 19 emerged. Meanwhile, Anis Sajan – a Cricket enthusiast, decided to catch up with the veteran leg-spinner and discussed some interesting topics.
Here are some excerpts from Imran Tahir's interview: –
How has been the journey in the COVID-19 period: 
It's been tough. It's for everyone all over the world. Nothing is in our hands. It's hard to practice and you can't live your life how you want to and you need to be very disciplined as well. Unfortunately, I was playing in the PSL and had to stay back in Pakistan. But luckily my family was here and it was a plus point for me. You have to adapt as per the situation and live life according to that.
Tell us something about your Test match debut against Australia in 2011:
After the World Cup, I was picked for the Test series. The team management believed that I could do something special in the bowling attack which I really appreciated. I played my first Test at the Newlands and to be honest, I didn't have to do much because it was only Dale Steyn and Vernon Philander, who both took most of the wickets. I didn't get a single wicket in the contest.
It wasn't a good Test as far as my personal performance was concerned, but as a team we did well and that's more important than individual goals. I did not enjoy Test cricket as much as I wanted to because I've always been an attacking bowler. I had to change my style in Test cricket, something which I wasn't comfortable in doing. I only tried to justify my role in the South Africa team.
Take us through your maiden five-wicket haul in Test cricket against Pakistan in Dubai:
I will never forget the game as it was my maiden five-wicket haul. It was very special as I dismissed Misbah (ul-Haq), Younis (Khan), Asad Shafiq and all of them are very good players of spin. After getting them out, I was really pleased. I was bowling on a flat deck as we scored 517 in the first innings and we bowled them out for 99. It's a Test match I would probably never forget.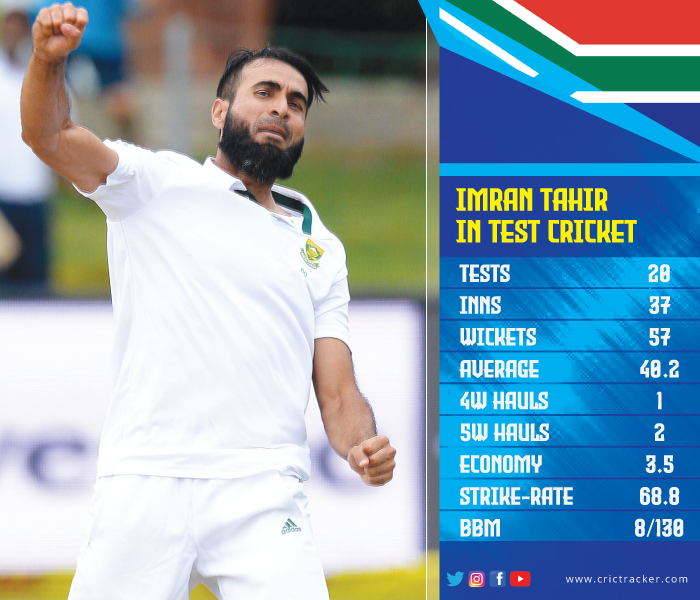 You have an exceptional ODI record, picking 173 wickets in 107 matches at an economy less than five. Tell us about the journey:
First of all, I'm really grateful to Almighty Allah and my well-wishers, starting from my parents to my brothers and sisters. My wife hardly sees me at home and at times we forget the people, who have made sacrifices. I believe in hard work and I'm loyal to my training because at my age, people already retire and become coaches. I'm trying to play as long as I can and maintain my fitness.
Tell us something about your celebrations:  
I have been asked about this many time before. I feel like it's the passion and respect I have for the game. I had to cross hurdles and reach where I wanted to be. I know what I have been through and Almighty Allah rewarded me for my hard work. I never wanted to give up, even though I started working in a shop. I used to pack people's food in the grocery store.
I learned about life and that's where I went to cricket for a trial and my lives changed because I did well. Since then, I got into the game and started earning extra money for myself and for my family. I lost my parents before I played international cricket. These things happen to everyone. Sometimes I get angry during the matches as I'm human. That's the aggression as I wanted to win.
You took a five-wicket haul against New Zealand in 2017. Tell us something about it:
It's definitely the best T20 match I have played in. We only had a one-off T20I against New Zealand. The players had jet lag as we had a flight of 30 hours and we just played a series before that. We made a good score and there was an IPL auction the day after.
I was pumped for the game, but I was sad as the match was in Auckland where the smallest ground in world cricket exists and I hate it as a spinner (laughs). I got five wickets and it was one of the biggest achievements before the Black Caps are very good at home. But we got past them comfortably (by 78 runs).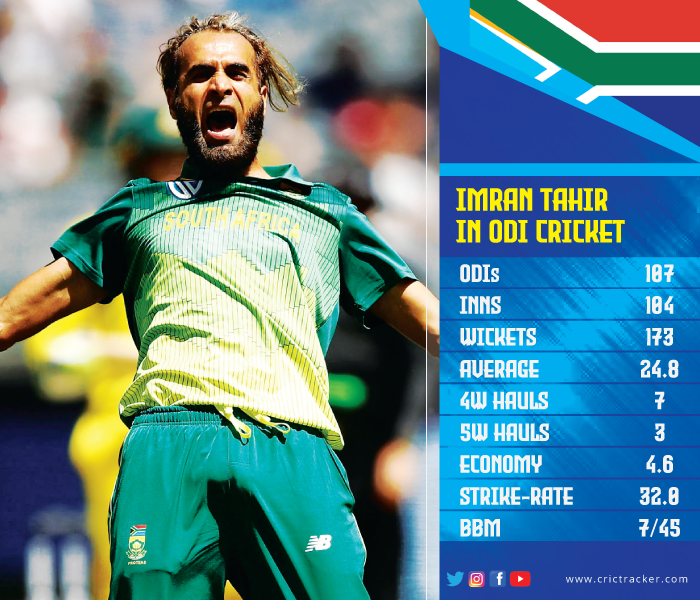 How has been your experience playing under MS Dhoni?
The first thing that comes to my mind is what a special man he (MS Dhoni) is. I have a lot of respect for him and I have always been watching him on TV. I met him when I got picked for Rising Pune Supergiant. I was quite nervous and I didn't know how to react.
But I was amazed that I was outside my room and he came to me and he welcomed me to come to his room. It was heartening to hear something from the legend and then I was like 'Listen, you are offering me that, I will definitely be coming to your room'.
Because I wanted to be in his company, learn about cricket and how he achieved his goals. It was kind of him and that was the first time I met him personally. We still go to his room as he gets mangoes delivered from all over the world and we love that.
What separates Chennai Super Kings (CSK) from the rest of the franchises?
It's a very professional team and it's from the owner till the management. We have also gotten the best captain in the world. That's how me manage the things well as we have no pressure as players. Luckily we have gotten combinations that has helped us win a lot of our games.
We just play our game and we just enjoy. It's a family club and I have never felt so comfortable as every time we go there, they treat us as their family. It's something you won't see anywhere. CSK is the best franchise I have played for. Even my son likes CSK very much. There's respect in there.
Talk us through the 2019 IPL final where CSK lost by one run against Mumbai Indians (MI):
It was heart-breaking as we won almost every game, we managed to beat the big teams. Some of the teams we beat twice as well. You stay with your family for six to eight weeks and then you lose by one run. At the end of the day, it's only a run, but you still come second. For me, I have no doubt that we did what we could, giving everything. Results are never going to be in our hands.
The only thing that's in our control is working hard, respecting the culture. That was a game we could have won easily. We have seen Shardul Thakur hit a lot of sixes and that's why he went to bat. But unfortunately, (Lasith) Malinga bowled well. Malinga is one of the best bowlers in the world and he handled the pressure well. I was very sad after the match, personally, just like the other CSK members.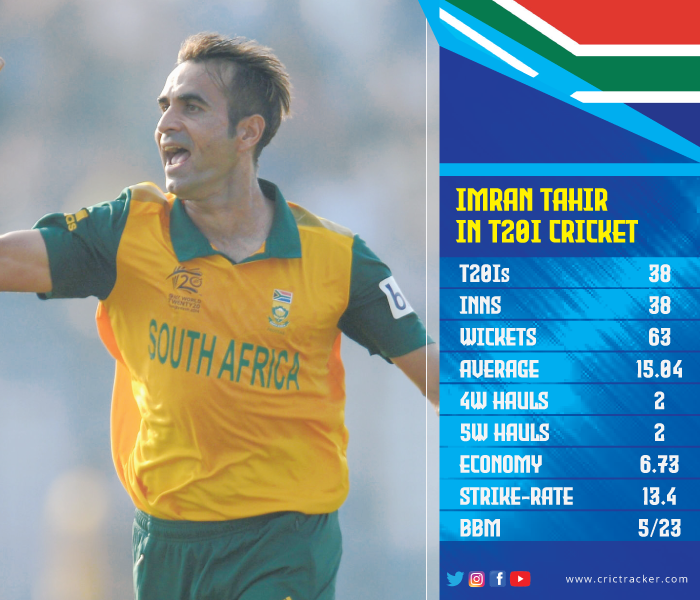 Tell us something about South Africa's close defeat in the 2015 World Cup semi-final against New Zealand:
That was a very emotional game for me, I have never been that emotional in my life. We shuffled between playing in Australia and New Zealand and our schedule was very tough. Travelling is never easy and it takes a toll on your body, it's something which we fought with.
Unfortunately, we came second that day. There's nothing we can do now as it's gone. It was a team which was going to win South Africa the World Cup as we were playing fantastic cricket. We had everything needed in a team to win any trophy.
The most difficult batsman to bowl to in T20s- Chris Gayle or Andre Russell?  
Chris Gayle
Choose one between AB de Villiers and Virat Kohli:
AB de Villiers
The coolest player between Hashim Amla and MS Dhoni:
It's a tough question, but I would pick Hashim bhai and then Mahi bhai.
Follow us on Telegram