In this pandemic, a lot of challenges have happened and fitness is the key: Suresh Raina ahead of the 2020 IPL
Raina has played in the IPL since 2008 and is one of the tournament's leading run-scorer.
Updated - Aug 5, 2020 6:18 pm
308 Views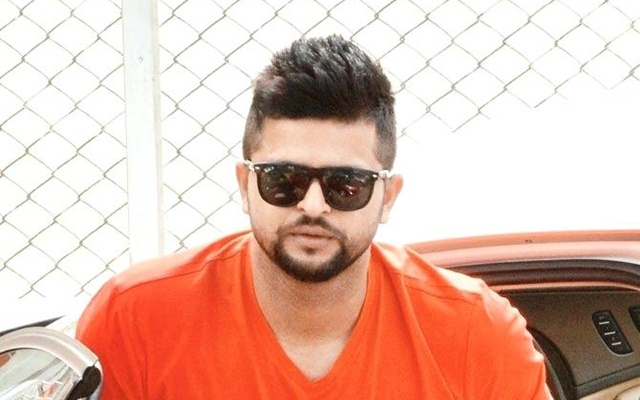 Suresh Raina is one of the few cricketers in world cricket known for high-quality fitness level. Raina has always been a tough athlete and a prolific fielder. He has been an efficient cricketer for Chennai Super Kings (CSK) as well as for India. There have been times when the cricketing fraternity has witnessed Raina giving stupendous performances in all the three aspects of the game on one single day.
Raina has been eyeing comeback into the Indian team for quite some time now. Earlier this year he had planned to have a good IPL so that he could be drafted into the Indian team for the T20 World Cup which was scheduled later this year. But owing to the COVID-19 pandemic all the plans changed and since the T20 World Cup shifted next year, he has shifted complete focus on the IPL starting 19th September.
I'm looking forward to the tournament: Suresh Raina
As per the news in Times Now, the vintage batsman, during a webinar interaction, put forward his views on the players' thought processes when they take the field following strict protocols.
"This IPL, it would be very interesting to see how players are thinking, you are playing in different circumstances, you have a lot of protocols from ICC and at the same time, you are going through tests every two-three weeks, so I would say coming out from all those tests, You need to be clear with your head on what you are going to do on the field because," Raina said.
The veteran cricketer also put forward his thought on the importance of enjoying cricket during such times. "At the end of the day when you are playing a sport, you need to enjoy your game. Then you can come out of the ground as a happy soul. So I believe, all tests will be done before the IPL and we will be in a good frame of mind because we all are sitting at home from the last five months. I'm looking forward to this," he said
The southpaw also shared his experience of staying at home during the lockdown. "We have not had such a long break. You look back at your old innings. You reflect on what you were thinking at that time and try to analyze it. So when I hit the greens now, I feel we will enjoy a lot this time," Raina stated.
The Uttar Pradesh-born also put forth his views on the playing conditions and weather in the UAE. He believed that the wickets in UAE would behave like the one at the MA Chidambaram Stadium in Chennai and so CSK will be able to adapt to the playing conditions easily.
"There could be Chennai wickets. In this pandemic, a lot of challenges have happened and fitness is the key. Luckily, we are going early in the UAE, so I think, right now there is humidity in Dubai, the weather is 40 degrees Celsius, the sandstorm is there, but the best thing in Dubai is that you don't have logistical problems, it is 45 minutes from Dubai to Abu Dhabi, you go from there to Sharjah, it's 40 minutes," he said.