In today's time, no one wants to become a batsman like me: Cheteshwar Pujara
Pujara also conceded that he can play shorter formats too and can change gears whenever needed.
Updated - Mar 16, 2020 1:39 pm
678 Views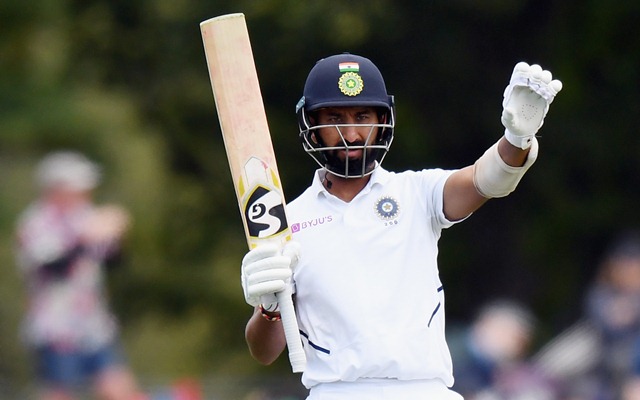 Follow us on Telegram
It was a heartbreak for the ace batsman last year when he ended up in the runners-up team in the final of the Ranji Trophy against Vidarbha. For India's solid Test batsman Cheteshwar Pujara, the fortunes smiled a year later when his side Saurashtra won its maiden Ranji title by defeating Bengal this season. Pujara himself made a big contribution by hitting a half-century at No.6 since he was not in great health.
In the last eight seasons, Saurashtra reached the final three times but lost each of them till they won at home against two-time champions Bengal. Pujara spoke on a plethora of issues and that included what people think about someone like him who doesn't indulge in slam-bang cricket.
When asked whether he thinks that nobody wants to become a Cheteshwar Pujara with the bat nowadays, the batsman said perhaps it holds true. He, however, said the young generation admires his game. He also said since Test matches are being played less nowadays and more white-ball cricket is being played, his batting style is less followed.
Less number of Tests making Pujara's batting style even more unpopular?
"The young generation does understand my game. Then, Test matches are getting fewer day by day, there are more white-ball games happening. So they won't copy my style because my batting approach suits Test cricket (more). It's not that I cannot change gears, I can play in shorter formats too. Many people have not seen me bat in white-ball cricket on TV. I know I take some time (to get in) but that's the way I have been taught when growing up," Pujara said.
Cheteshwar Pujara, who played a big role in India's historic 2-1 win over Australia in a Test series Down Under in 2018-19, failed miserably in the recent two-Test series in New Zealand in which he could score only 100 runs in four innings. He was also criticised for consuming too many balls in the series although it was his resilience to bat on that had earned him accolades in Australia a year ago.
Follow us on Google News