IND vs AFG: Yo-Yo test mandatory for Indian team ahead of the historic Test
The test identifies the basic level of aerobic endurance of players.
Updated - Jun 2, 2018 12:32 pm
4.8K Views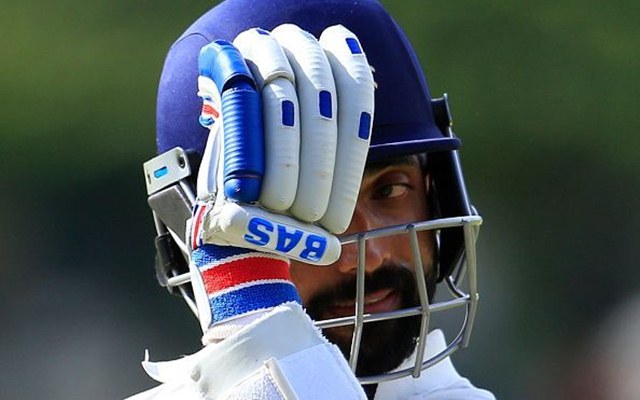 Fitness is one of the key aspects in sports. Compromising on fitness can affect the chances of the team as well as impact the careers of the players. Picking up injuries during crucial junctures can rob the player of the much needed game time. If a player is agile on the field, it lifts the confidence of the team and shifts the momentum in their favor. Fitness can provide the extra boost needed to take a catch or score an extra run.
The Yo-Yo test determines the fitness levels of players to ensure that they are fit before playing a match. It requires players to pace themselves methodically as they shuttle back and forth between two rows of cones that are placed at a gap of 20 metres. Each run is timed with three beeps that are played in the background as signals for start, turn and finish. The timing between beeps keeps reducing which means that players have to increase their speed. Getting beaten twice by the beep means the end of the test.
Watch the process of yo-yo test:
A test of endurance
As per reports in the Indian Express, the BCCI has asked the players to appear for the Yo-Yo test by June 8th to make themselves available for the Test match against Afghanistan. "The players will have to undergo a mandatory yo-yo test. Though the team has been already been picked for the lone Test against Afghanistan, it's a procedure which each player has to follow. The players, who will be traveling to England too will have to undergo a yo-yo test in the coming weeks," the BCCI informed.
A camp will be set up at the NCA in Bengaluru where the India A team and the Test team will have to undergo the test. The BCCI introduced this test last year and players have to pass this test before getting into the team. Failure to meet the basic score will result in players being replaced by fitter ones.
Some of the IPL franchises also used this test for their players in the build-up to the tournament.
Stay updated on 'today's cricket news' with CricTracker.com