Twitter reacts to Arbaaz Khan being summoned by the police in IPL betting scam
The cops are investigating what is expected to be the biggest betting scam.
Updated - Jun 1, 2018 7:28 pm
946 Views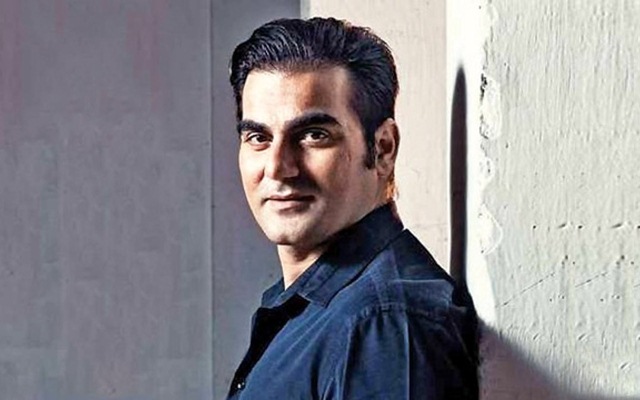 The Indian Premier League (IPL) betting scandal isn't dying down anytime soon as the Thane Police investigating the matter on Friday summoned Bollywood actor turned producer Arbaaz Khan. An official who is a part of the investigations confirmed to the media that Khan was there in relation with the IPL betting case.
The cops have asked Arbaaz, who is better known to be the brother of superstar Salman Khan to make be present before the Thane Anti Extortion Cell on Saturday. It is a huge betting scam that is predicted to be in the range of 500-600 crore and the police are trying to find out from Arbaaz what role he has in the entire scene.
A prominent bookmaker by the name Sonu Jalan alias Sonu Batla was nabbed by the cops and it is reported that he has links with various mafias, including the most wanted Dawood Ibrahim. Another man Kaskar was also arrested recently by the Thane police for his involvement in the IPL betting scam, said Police Inspector Rajkumar Kothmire as quoted by ET.
"The case investigations are going on since the past five-six years and could involve amounts of over Rs 500-600 crore. We want to find out from Arbaaz what was his role in the entire matter," said Kothmire one of the investigating officers in the case.
He also suggested that Arbaaz's name came up while they were interrogating Jalan, the sleuths also got hold of photographs that feature other popular individuals from the B-Town along with prominent personalities from around the world and the police can summon some of them in the future. He was arrested around a decade ago when the IPL betting scam was uncovered.
Kothmire mentioned that at this point it appears as if the scam connects with some of the most proactive bookies in India from Mumbai, Ahmedabad, Jaipur as well as New Delhi.
Here is how Twitterati reacted after the incident broke out:
Bobby Deol got Race 3 fame#ArbaazKhan got IPL betting

Tera khoon kb kholega re ~ Big B to Abhishek Bachchan

— Dr. Gill (@ikpsgill1) June 1, 2018
What's common between #ArbaazKhan & Salman Khan?
Black bucks

— Dr. Gill (@ikpsgill1) June 1, 2018
Salman to Arbaaz :
I'm proud of u ! @TheIronicalBaba #IPLbetting #SalmanKhan

— J_nmay (@J_nmay) June 1, 2018
The lawyer who represents Bhai & family #ArbaazKhan pic.twitter.com/c4fDb8ANQ4

— Tanmay (@manipalite) June 1, 2018
#ArbaazKhan
Arbaaz khan be like👇 pic.twitter.com/eZFfrWLggr

— Devendra kadam (@Devendra_iam) June 1, 2018
#Arbaazkhan caught by Thane Police for Betting in IPL!

Salman: Aakhir Bhai kiska hai 😎

— Sanskari Shinchan (@sarcasm_taken) June 1, 2018
*Arbaaz khan is accused for betting in IPL*

Arbaaz to Salman: Bhaiya, kuch tips dona…
Salman: Tell them, wo main nahi, Roger Federer tha…!!#Arbaazkhan

— benchchod (@benchchod) June 1, 2018
Bollywood star #ArbaazKhan summoned by Thane Police in #IPLbetting scam

Dabangg 3 ki script mil gayi bhai ko..

— Godman Chikna (@Madan_Chikna) June 1, 2018
Why Bhai should have all the fun..😛#ArbaazKhan

— vije (@vijeSHetty) June 1, 2018
Wow I guess Arbaaz Khan is trending on Twitter on no 1 for the first time .. hehe.. why Sallu has all fun ? #ArbaazKhan 😎😜

— Nandita Ghoshal (@nandita_ghoshal) June 1, 2018
Now only Sohail Khan left… #ArbaazKhan

— Shehzad Jai Hind (@Shehzad_Ind) June 1, 2018
Why so much outrage over Arbaaz Khan betting? Bechara kab tak pocket money se Zindagi guzarega? #ArbaazKhan

— Rishi Kapoor (@Chintscrap) June 1, 2018
Sad news for his fans 😂#ArbaazKhan pic.twitter.com/09i7UMPjrf

— Tushar (@Sarcasm_and_YOU) June 1, 2018
Actor #ArbaazKhan summoned #IPLbetting case. # pic.twitter.com/aakTU8YFk8

— suraj Nair (@surajv369) June 1, 2018
It was not him. It was his secretary who was using the phone and laptop. #ArbaazKhan

— prayag sonar (@prayag_sonar) June 1, 2018
#SalmanKhan after hearing that #ArbaazKhan is accused for betting in IPL🤑🤑🤑 pic.twitter.com/xkVzjnqDkP

— Funtoosh & 420 others (@_funtoosh_) June 1, 2018