India and Pakistan earn big Women's T20I records post ICC's decision over Asia Cup
The Indian and Pakistan women impressed quite a bit in the overall context of the Asia Cup 2018.
Updated - Jul 6, 2018 2:40 pm
392 Views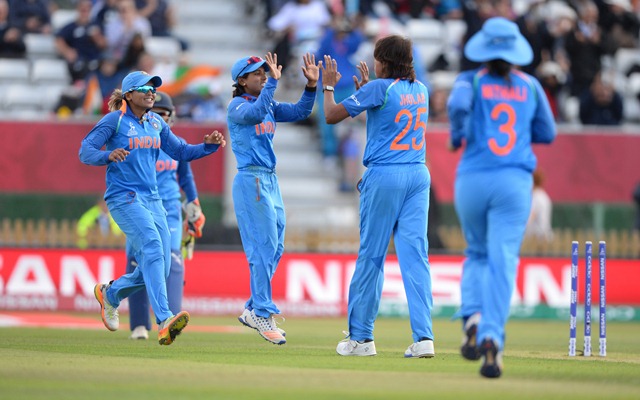 The International Cricket Council (ICC) has decided to grant International status to all Women's T20 matches to be played from July 1st, 2018 including the Women's Asia Cup which held in June. The decisions have been taken during the 75th ICC annual conference where stronger sanctions were applied for the ball-tampering and personal abuse. Granting the International status for all the matches meant the ICC Women's World Twenty20 Qualifier 2018 starting from July 7th will be benefited.
With all the matches in the Asia Cup getting International status, quite a few records were broken in the games that included Malaysia and Thailand which never had Women's T20 status alone. There were as few as 11 sides playing T20Is prior to the Women's Asia Cup which could be extended to 17 by end of the WT20 Qualifier. More big records could be seen getting washed out if the new sides fail to put on a decent fight against the existing countries. The same could well happen in Men's cricket from January 2019 as all the T20 games between countries will hold International status.
List of WT20I records broken during Asia Cup:
Lowest totals:
Prior to this tournament, the lowest WT20I total was 44 by Bangladesh during the 2016 Asia Cup against Pakistan. But Malaysia bettered this four out of their five matches during this year's tournament. They were bowled out for 27 and 30 respectively against India and Pakistan which are the lowest total in this format. They scored 36/8 and 46/7 batting out all 20 overs against Thailand and Sri Lanka.
Malaysia and Thailand share the 10th lowest total in the format as they made 60/9 and 60/8 respectively against Bangladesh. Interestingly, during the 2016 Asia Cup, Nepal Women recorded even low totals but they didn't get International status. They were bowled out for 21 against India, 23 against Sri Lanka and 41 against Bangladesh.
Highest victory margin in terms of runs:
When England Women posted a record total of 250 against South Africa during the recently concluded Triangular T20I series, they won the game by a 121-run margin which was the biggest in this format till ICC announced the changes. The highest victory margin is now on the name of Pakistan who defeated Malaysia by 147 after bowling the opposition to just 30 runs. India recorded the 2nd biggest victory as they defeated Malaysia Women by 142 runs when they dismissed them for 27.
Mithali Raj's record:
Mithali Raj became the Asia Cup on high scoring an unbeaten 97 against Malaysia. The latest ICC changes meant that the current Indian ODI skipper now holds India's record for highest Women's T20I score. The previous highest individual score by an Indian Women in T20Is was 77 by Harmanpreet Kaur against Bangladesh during the 2014 WT20.
The game getting T20I status meant Mithali became the first Indian cricket across Men's and Women's T20I cricket to reach 2000 runs during this match. It was believed that Mithali Raj completed the milestone during the game against Sri Lanka as Malaysia and Thailand games didn't have International status.