India become the lords of the Lord's
Updated - Jul 22, 2014 7:00 am
83 Views
When India departed for the tour of the England, a few Indian supporters had predicted another disastrous away tour for the team. Some had even gone on, to predict a whitewash. Well, hopes for a whitewash vanished as the Nottingham pitch, offered nothing to English pacers and batsmen made merry of the situation forcing a draw with huge totals on the board. While India would have been optimistic of their chances at Lord's in the second Investec test, the pitch that they were offered was in sharp contrast to that, of the first match. A pitch, where the grass cover had been left, to grow and it looked nothing but an end to every Indian supporter's hopes as Alastair Cook won the toss and put India into bat. What happened next has been printed into history books forever though. A broader look from Cricket Tracker on the same:
Follow us on Telegram
Day 1: After being put to bat on a pitch where the ball was supposed to do wonders, Murali Vijay who got a century at Lord's and Shikhar Dhawan must have been unnerved quite a bit. Jimmy Anderson and Stuart Broad must have been licking their fingers, willing to bowl on such a pitch. England got the start that everyone expected to, as India were reduced to 48 for 2 after the openers fell to Plunkett and Anderson. Cheteswar Pujara and Virat Kohli departed soon after, followed by Mahendra Singh Dhoni, whose technique was caught bare in swing favoring conditions, once more. Soon after, India lost its 2 all-rounders as well in the form of Jadeja and Binny, and was left toddling at 145/7. That's when India found two unlikely heroes in Ajinkya Rahane and Bhuvneswar Kumar who struggled to settle in first but when they did, the English bowlers were left frustrated till Kumar got out to a beauty from Broad. Rahane though completed a well-deserved century at the Mecca of cricket and was duly applauded by the crowd. He fell soon, caught and bowled by Anderson who got his fourth wicket. Shami and Ishant survived the last few overs of the day as stumps were called with India on 290 for the loss of 9 wickets.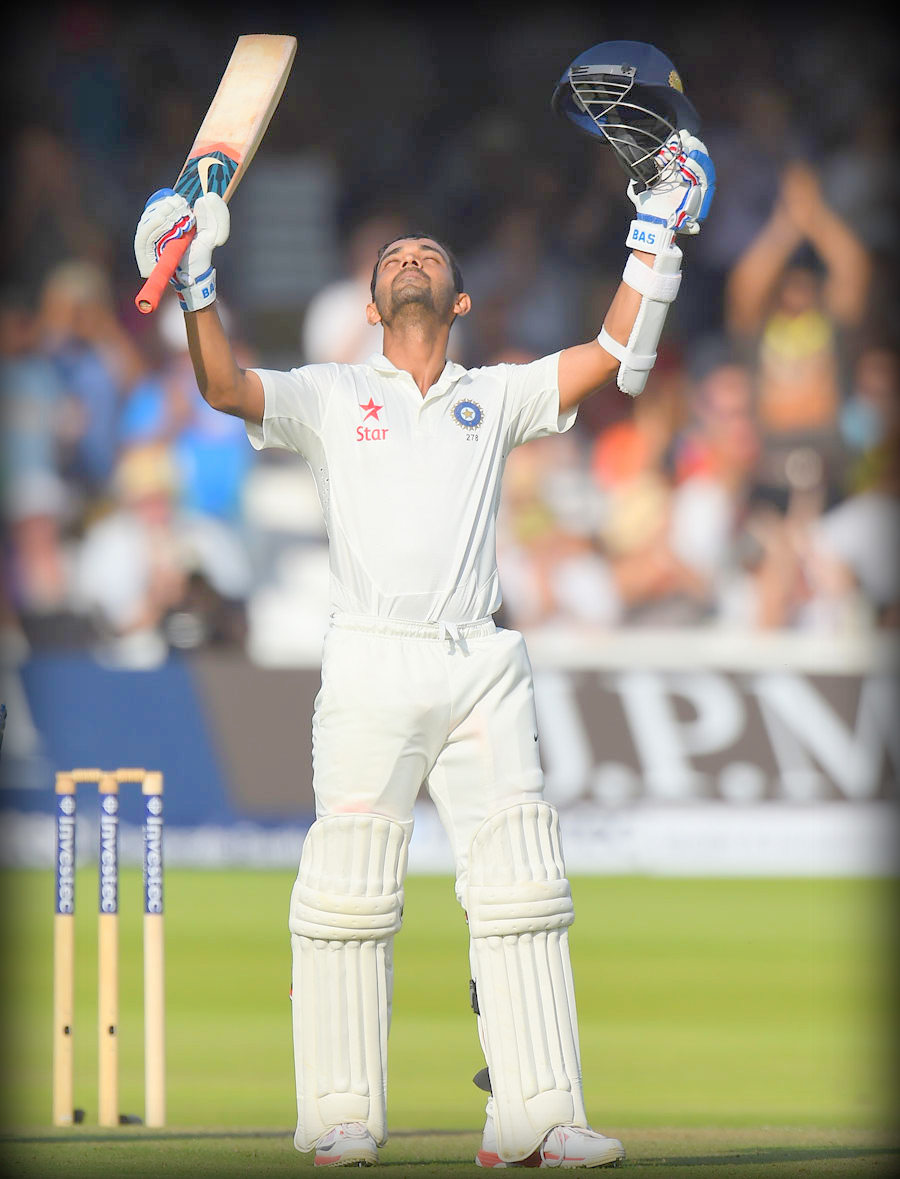 Day 2: India just added 5 runs to their overnight tally before Shami fell to a great in-swinger from Stokes. It was time for the English batsmen now, to fight it out on the pitch. India had reached an improbable score of 295 and it was not really going to be a walk-in-the-park for the English batsmen. England had a disastrous start as they were reduced to a mere 113 for four before Gary Ballance and Moeen Ali stood firm to deny any further wickets. Ballance even completed his 2nd century at Lord's as England marched forward. The pitch seemed to have eased up, before Vijay got rid of Ali and Prior departed soon after. Stumps were called on day 2 as England was sitting comfortably at 219 for 6 despite some hostile bowling from Bhuvneswar Kumar.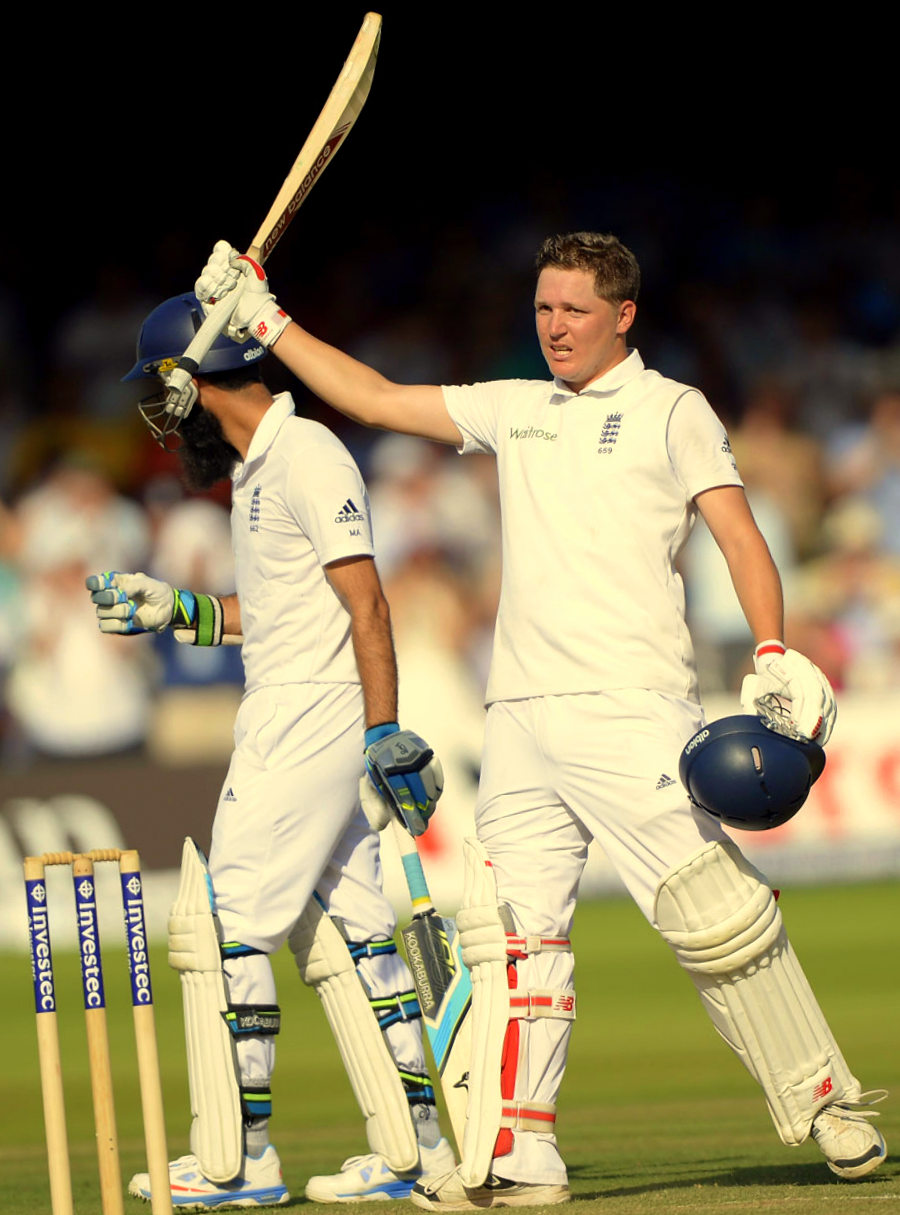 Day 3: India were quick to get Ballance out on the 3rd day but Plunkett and Anderson denied them their last wicket after Broad and Stokes fell. England took a slender lead, much to India's frustration but there was little they could do, as half chances were created almost every over. Kumar, finally ended England's 2nd innings as he got his maiden six wicket haul in test matches. Finishing on 319, 24 runs ahead of India, Cook and co looked quite happy, hoping to end India's 2nd innings quite quickly this time. India started on a positive note this time as Dhawan looked to counter-attack before his innings of 31 runs came to an end. Vijay and Pujara added 78 more for the 2nd wicket before Pujara fell, followed by Kohli whose disastrous tour continued. Rahane couldn't last long either. Dhoni and Vijay took guard before stumps were called on Day 3 with India precariously leading by 145 runs, with 6 wickets in hand.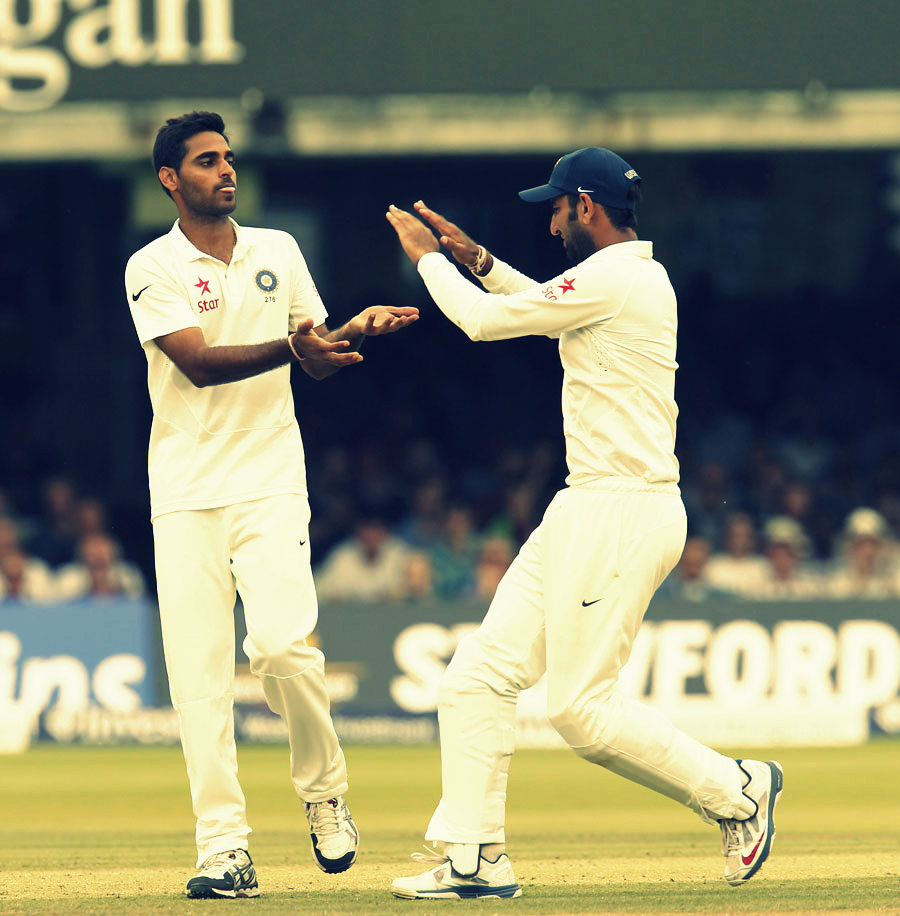 Day 4: India started positively with Vijay upping the ante with some wonderful boundaries with the famous slope helping him. Dhoni fell soon, trying to hit a cover drive for 19 before Jadeja came in. Murali Vijay looked well set to complete another century in the series before he fell trying to cut a wide looking ball from James Anderson who got his 1st wicket of the innings. Jadeja suddenly though counter-attacked and Kumar dug anchor as India sailed forward towards a great total before Jadeja fell for a wonderful 67. Kumar completed his 3rd fifty of the series but Mohammad Shami couldn't last long. Kumar too fell to a beauty from Ben Stokes, a ball that came in sharply and went away at the last moment. India set England, a mere target of 319 to get in approximately four sessions to play. England started well but lost Robson quite early who was trapped lbw by Jadeja. Ballance looked sublime with Cook who seemed to regain touch before Shami and Ishant bowled their hearts out as Shami got his first wicket of the match in the form of Ballance! Cook and Bell, had to depart soon after as Ishant bowled beautifully. England ended the day at 105 for the loss of four important wickets.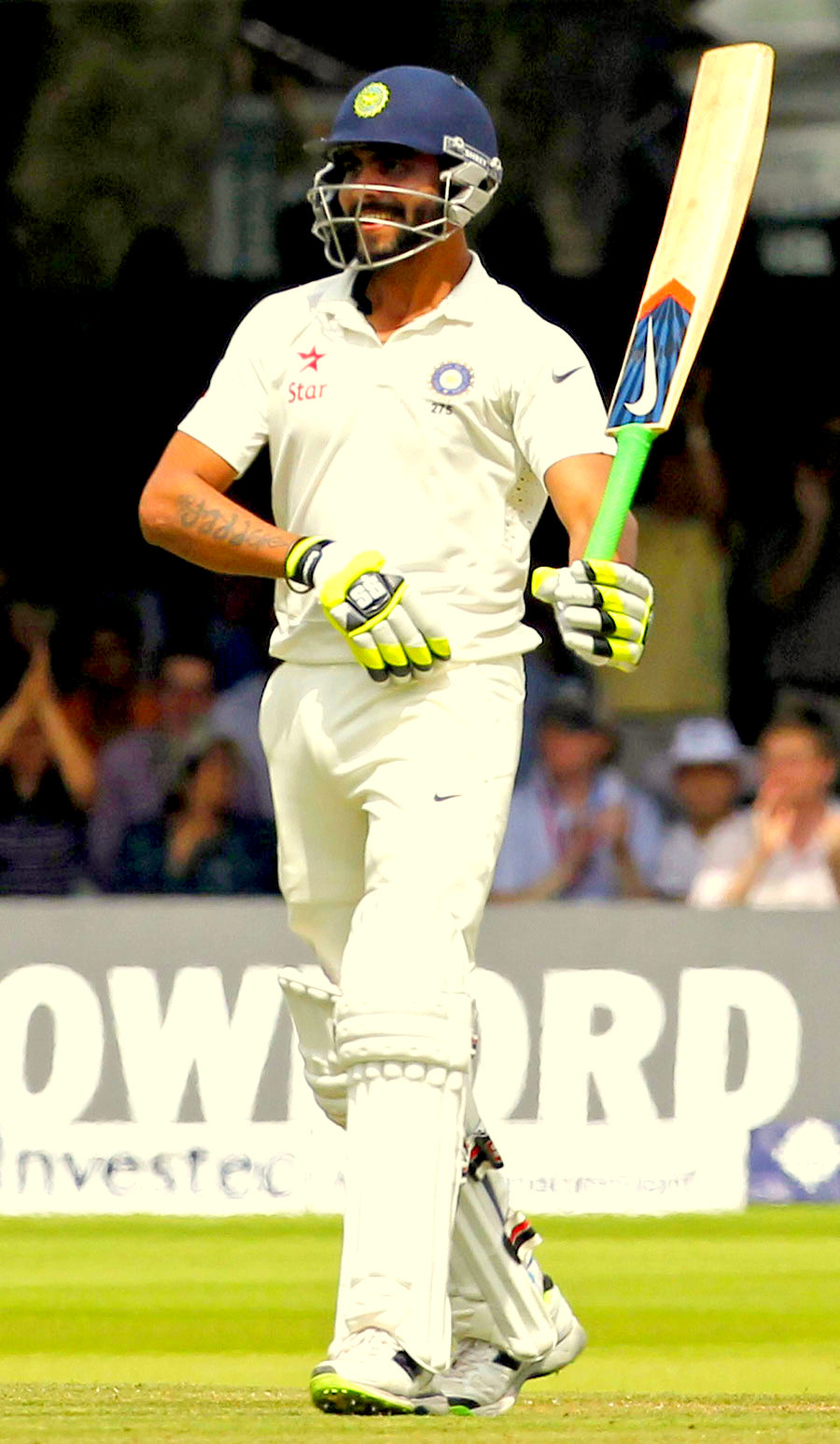 Day 5: The stage looked all set for a famous Indian victory, something unlikely before the start of the match or even after the toss occurred. Joe Root and Ali survived quite a few appeals and some dropped catches and England crawled towards their target before Ishant Sharma dismissed Ali for 39. That innings deserved an applaud for the patience he showed! Ishant, then went on to dismiss Broad, Root and Prior in a hostile spell of pace bowling that saw bouncers playing the spoil-party for England. It was just a matter of time before the party started for India and Jadeja hit the bulls eye as Anderson was sent back by Plunkett who was in search of a run that was never really there.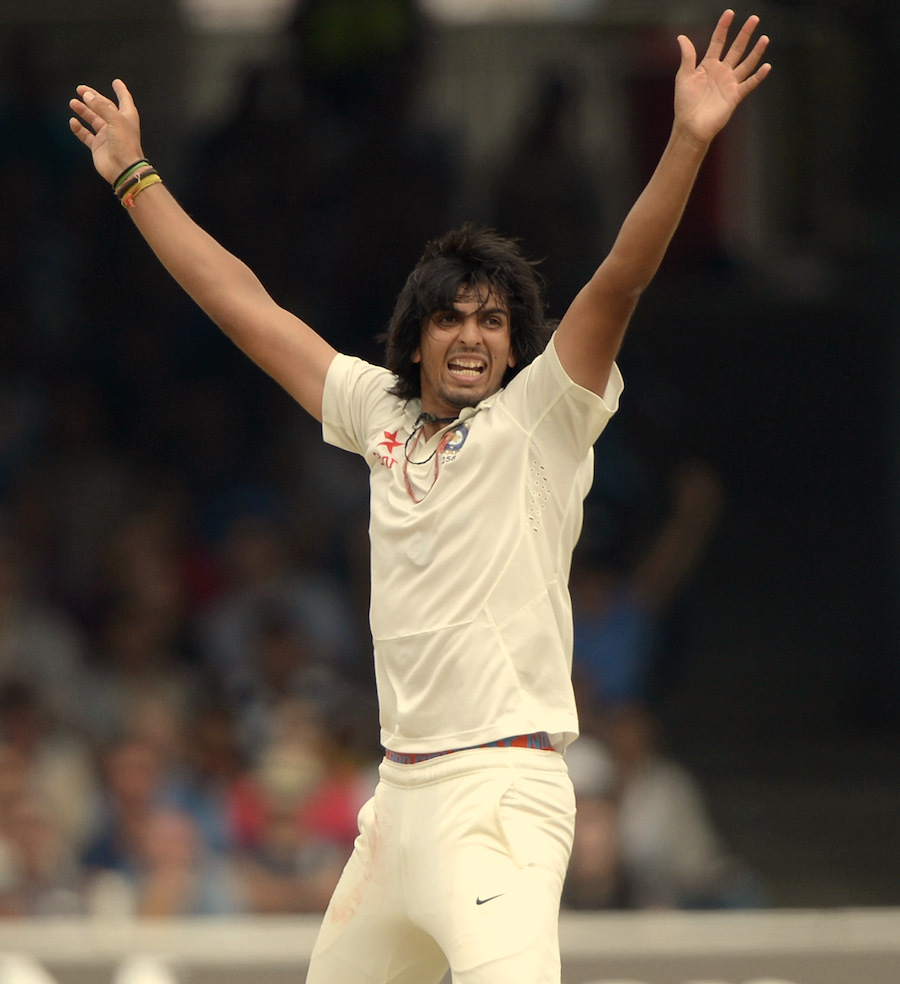 Turning Point: Jadeja and Kumar forged a solid attacking partnership which helped India post a target in excess of 300 and that was the moment with footmarks on the pitch that India knew they had won the game.
India 295 & 342 | England 319 & 223 (88.2 ov) | India won by 95 runs | Man of the Match: Ishant Sharma
Follow us on Google News