India captain Harmanpreet Kaur is looking forward to the Women's World T20
"I think for us it's a great deal and to win -- to regain the title here and not just that, but the first-ever stand-alone T20, that would be history," Windies captain Stafanie Taylor.
Updated - Nov 3, 2018 4:12 pm
193 Views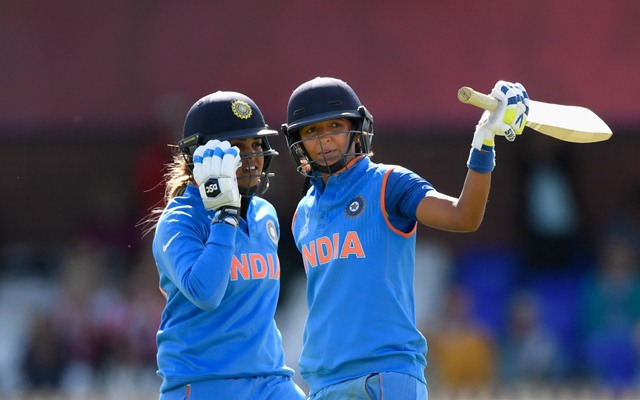 Teams at the ICC Women's World T20 are getting their plans in place for the 10-team tournament being played as a standalone event for the first time. Interacting with the media ahead of the Caribbean event, the captains of six teams interacted with the media today and spoke about their ambitions, strong points, and how the teams have been adapting to the conditions in the West Indies.
Bangladesh captain Salma Khatun: "Over the last three months or so, we're playing good cricket, starting from the Asia Cup to the (World T20) Qualifying, the Ireland series, and then coming over here ahead of the tournament. I think by this time we've adapted to the conditions and the weather, and the big issue is the change of timing, and we haven't already adjusted to that. That will come, too, ahead of the tournament. I believe that we've had good preparation."
India really happy as a team
India captain Harmanpreet Kaur: "Well, we were very satisfied that, like, we did really well in the last 50-over World Cup, and we're looking forward now for the World T20 also. And the way we played the last couple of months, we are really happy as a team and we're looking forward to do well in this World T20 also. We have quite a young team, except two-three players, who have some World Cup experience – except that we have a very young unit. And I think they performed really well in the last couple of months. And they're able to understand what their role for the team is."
Ireland captain Laura Delany: "We had different targets that we set for different teams that we're playing against. Obviously we have Bangladesh on Sunday and Sri Lanka on Tuesday or Wednesday next week, which is our second warm-up game, and then against Australia. So the plans that we set for each team will be completely different depending on their lineup, whether they have spinners or seamers, and also depending on the type of batters that we'll be bowling to."
Pakistan captain Javeria Khan: "The ICC has been doing some great work regarding women's cricket. And it had to be done, because when there are men's matches, then they kind of — the focus is on men's matches. But now it's a women's tournament. And they've given full support, full priorities, full importance (to it). They are doing some really good work, which is kind of good to develop cricket, and it's good for the rest of the girls to come forward and play cricket."
South Africa captain Dane van Niekerk: Our preparation has been good. We spent a good month training hard for the tournament – so it's been really good. Obviously, conditions are challenging because they are a lot different than what we're used to. But like I said, we had a sneak preview of the conditions, and it just gave us the opportunity to fine tune our plans. So we are really excited for the opportunity to play here in West Indies. I think the team we have is the best we've had before, and the players within the side are a mixture between experienced, young and exciting players. So, yeah, it is our best chance to win."
Windies eager to defend the title
Windies captain Stafanie Taylor: "I think for any team, winning at home is a big deal. You always want to win with the support of your fans, your families, coming to see you. And I think for us it's a great deal and to win — to regain the title here and not just that, but the first-ever stand-alone T20, that would be history.  We definitely would want to create history again. People here in the Caribbean are very passionate about cricket. And I do believe that people will come out and support."