India Cricket Team players to begin enforcing stricter fitness levels
The players who do not pass the yo-yo test will be dropped from the national squad.
Updated - Jun 9, 2018 12:15 pm
5.4K Views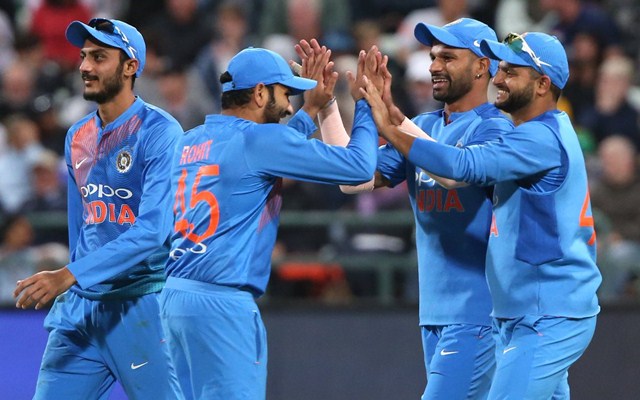 Follow us on Google News
In recent times, the India cricket team has broken through various fitness levels and has now become one of the fittest teams in the world. In addition to this, they have also become one of the most athletic sides in the field as well. With charismatic skipper Virat Kohli leading the side, it has become clear that the fitness regime is perhaps one of the most important apsects of the current Indian team's structure.
In recent times, many of the countries, as well as Indian Premier League franchises, have employed what is known as a yo-yo Test, something that determines the fitness levels of a player. More recently than that, the Board of Control for Cricket in India (BCCI) has also gone ahea and employed a much stricter regime for the players, something that has seen them become extremely fit as well as one of the most, if not the most dominant cricketing nations in the world.
The Yo-Yo Test: A Prelude to the Ireland tour
As a starter for the tour of Ireland, the National team that has been named will report to the National Cricket Academy in Bangalore on the 15th of June to undergo the much-awaited yo-yo test. This test will determine whether a player is fit or not to make it to the side for the tour.
While many certainly will be wondering whether this is a ploy employed by the BCCI, but the latter seems to be as serious as ever about the enforcement of high fitness levels. Prior to the tour of South Africa, left-handed batsman Suresh Raina was discarded from the touring party after failing the yo-yo Test, something that has put almost all the players on their toes.
In a more immediate engagement, the Indians led by Ajinkya Rahane will take on Afghanistan in a one-off Test match beginning on the 14th of June.
Stay updated on 'today's cricket news' with CricTracker.com.
Follow us on Telegram